Take Your Black Puffle to Cart Surfer!
Posted by Yoda Ads on October 5, 2010 under
Cheats and Tips
Today Billybob has posted a new entry on the Club Penguin Community Page, in the post Billybob tells us about the new Cart Surfer Stamps, he also tells us that we need to bring out Black Puffls along with us to the Cart Surfer game to earn stamps.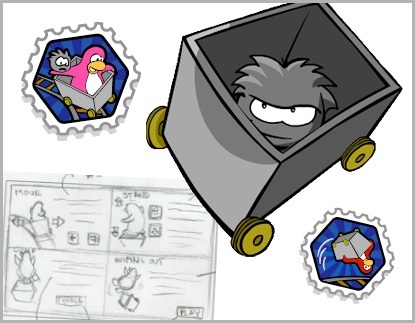 Also, the Club Penguin 5th Anniversary Party is coming very soon and the  the annual Club Penguin Halloween Igloo Contest will be coming soon and Screenhog will let us know what the Club Penguin Team is looking for in our igloos.
Leave us your comments and throughts 😉