Newspaper
The best way to know what's happening in Club Penguin is via the newspaper. In the top left corner of your screen, there is a news icon. Click it.

This is what a typical Club Penguin Times newspaper looks like. It is two pages.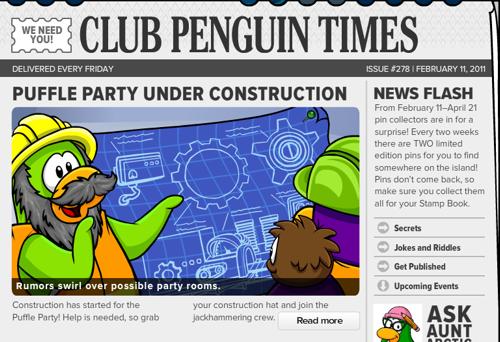 Each newspaper usually contains the following:
A main story
A second big story
A News Flash
Ask Aunt Arctic Column
Upcoming Events
Jokes & Riddles
A Secret
From time to time there is a hidden message in the newspaper.
Fun Fact: Up until November 2010, the newspaper was usually 10-15 pages long and looked like this: