Parties
Every month or two, Club Penguin will have a party around the island. The rooms are decorated for some sort of event, such as April Fools Day or Festival of Flight. At parties there is tons of decorations and free items for everyone to pick up.
The length of the parties in Club Penguin range. It can be as little as three days, or as long as half a month. Below is a sample party room: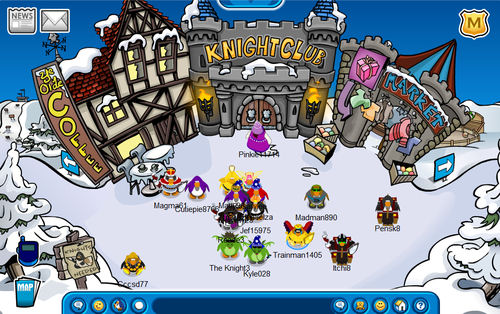 At some parties, mascots will show up.