Club Penguin Hydro Hopper Cheats
Hydro Hopper was originally called Ballistic Biscuit. The name was changed during the 2007 Fall Fair. To play this game, go to the Dock.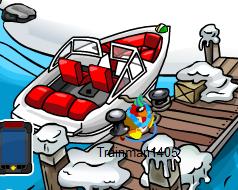 In the game, your goal is to jump over as many obstacles as you possibly can. You use your mouse to move left and right, and then click to jump. If you hit several obstacles the game will be over. To get an extra life, get the life ring.

One thing you cannot jump over is this. If you try to, no matter what you will hit it.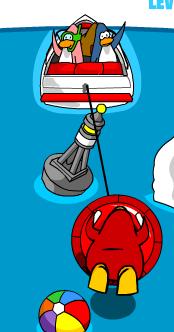 Also, if you are a member you can purchase a Wakeboard from the Hydro Hopper Game Upgrades Catalog. When you wear it you will use that in the game instead of the inner tube.