Posted by Trainman1405 on August 31, 2015 under
Other Stuff
|
No Comments »
This week's Penguin of the Week has been announced. Congrats Pen50gi! He was nominated by the Club Penguin Team, who had to say the following:
"We would like to nominate Pen50gi because he has been an incredible member of our community since 2007! He regularly replies to comments on the blog to either help, or support great ideas. It's really amazing to see a member of the community as passionate as we are about Club Penguin!"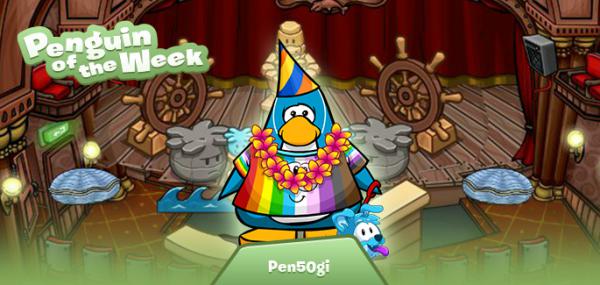 As a reward 10,000 coins and the Penguin of the Week background were added to his account. Congratulations!