Posted by Trainman1405 on May 19, 2013 under
Other Stuff
|
No Comments »
Club Penguin has recently updated the look of their account activation emails! Previously they looked like this, as you might recall:
However, the new design is much nicer! The full email looks like this, giving a brief overview of the game: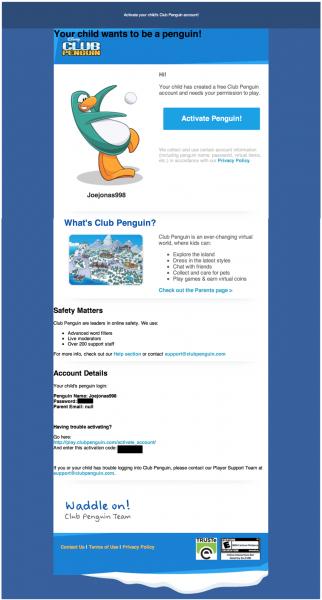 You'll also get a follow up email that looks like this: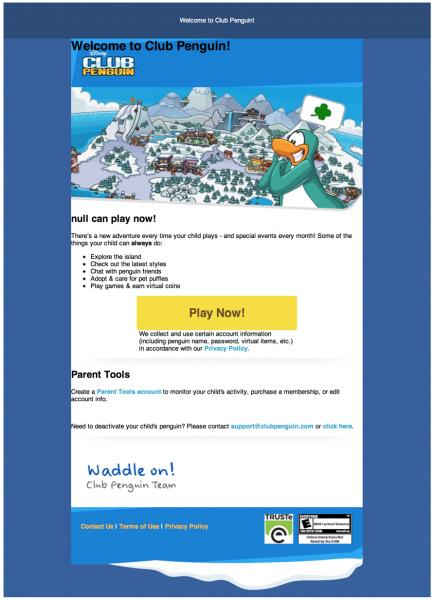 I really like the new look! What about you?
Thanks Pen50gi!