Posted by Zac on December 11, 2013 under
Other Stuff
|
No Comments »
The awesome My Penguin iOS App is going to be updated tomorrow to version 1.3 and it'll include some awesome features! The date for the update was approved  by Spike Hike: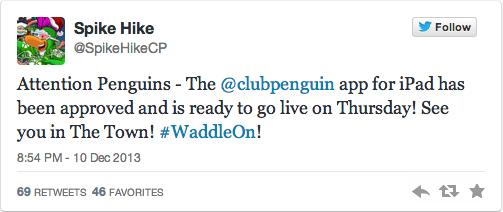 The new update will see new rooms coming to the app, like the Town, and new games too!
I can't wait! Check back tomorrow for a quick 'once-over' of it!
Let us know what you think of the upcoming update in the comments!