Posted by Trainman1405 on November 28, 2014 under
Other Stuff
|
No Comments »
Due to technical difficulties for the second week in a row, Daffodaily5 is unable to post Penguin of the Week. Instead, she wants to hear swashbuckler stories.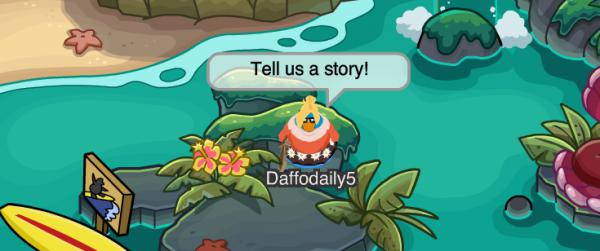 Here's what she wrote:
Tell us a story about the Pirate Party! Make it short and sweet – it could be about something fun you did with friends, your fiercest battle with a crab pirate, or even a tall tale told to you by Rockhopper himself. I can't wait to read them!

We'll feature our favourite story on the blog next week, and I'll even throw the storyteller an igloo party to celebrate! Sound good?