Club Penguin Ice Fishing Cheats
Ice Fishing has been in Club Penguin for a long time. You can get to it by going to the Ski Lodge, which you can get to by going to the Ski Village.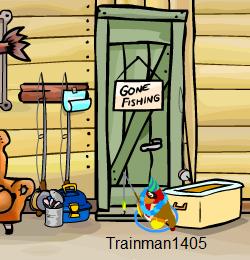 In this game, your goal is to catch as  many of the fish as you possibly can. There are obstacles, however. You move your mouse up and down to control the line, and then click above the ice to drop the fish off in the cooler.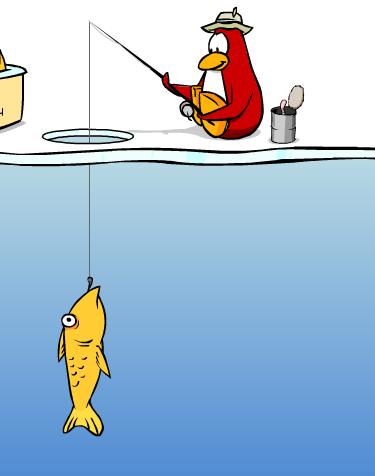 Some obstacles that only make you drop the fish when hit include the boot and the barrel. This is the boot: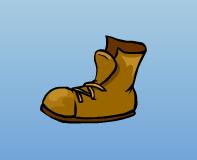 This is the barrel: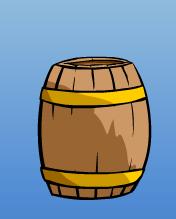 There are other obstacles that make you loose a life in the game. Loosing so many lives gives you a game over. These obstacles include the shark: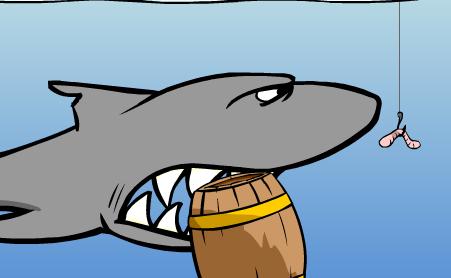 The Jellyfish: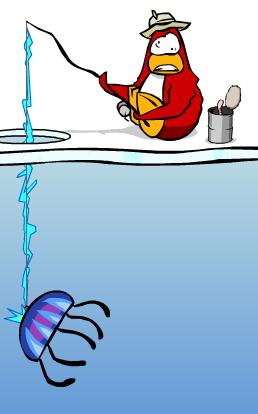 The crab: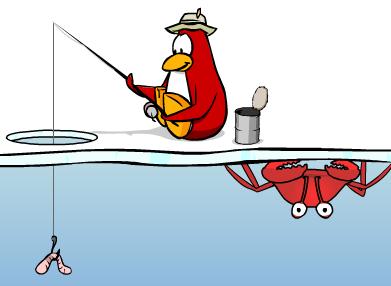 You can earn extra lives by getting the 1-Up: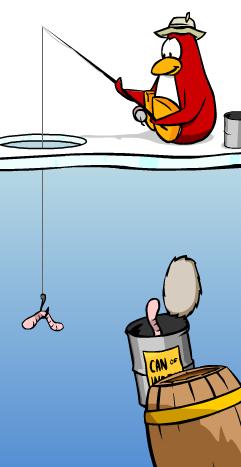 To get the 100 coin bonus, when you see a small Mullet in the water like this, get a yellow fish but keep it on the line.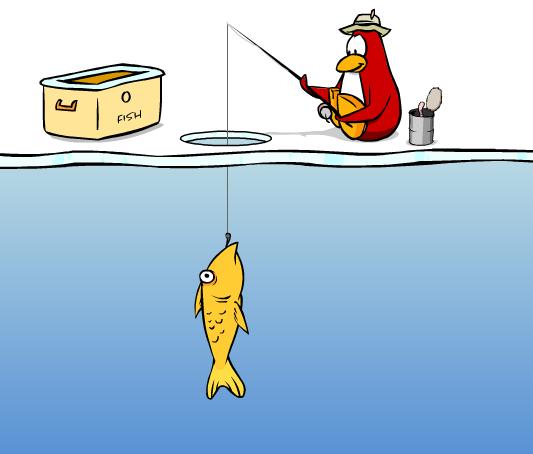 It looks like this: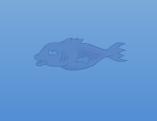 As it gets closer it will look like this: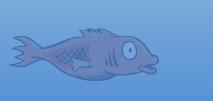 Then this, at the bottom of the screen:

Then it will start to get close to you. If you have a yellow fish on the line, be sure to put it in front of it now!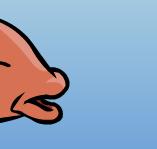 It will then take a bite of it. If there is no fish on the line it will swim by.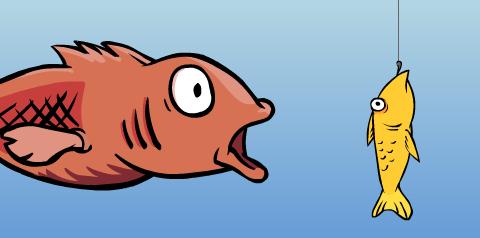 The screen will look like this: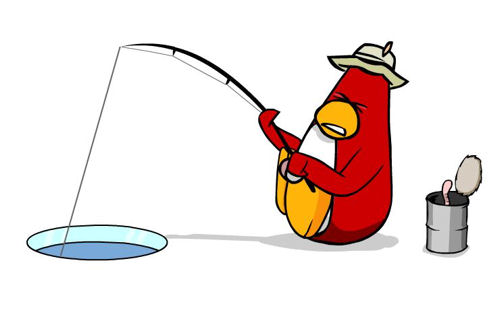 You will pull the giant fish through the ice.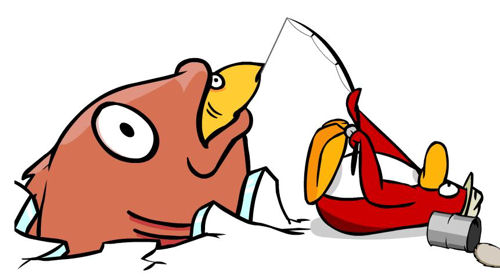 You will then get all your coins.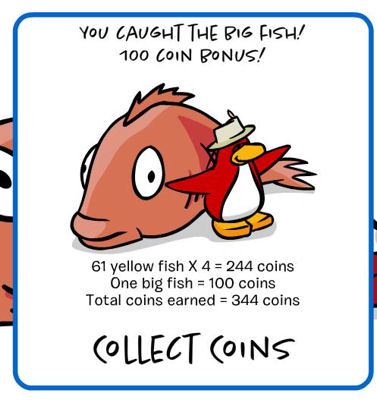 If you are a member, get the Flashing Lure Rod from the Ice Fishing Game Upgrades Catalog. Wear it on your penguin. In the game, you will use that instead of the regular fishing rod.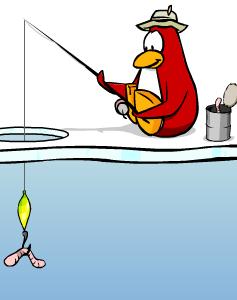 This fishing rod attracts other fish in addition to the yellow fish.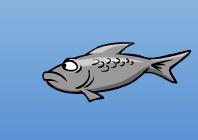 However, these fish are a little more complicated to get. They will swim slowly, then quickly swim up or down on the screen. You need to quickly get them! These fish give you double the amount of coins the yellow fish do. Good luck!