Club Penguin Book Codes
Our Club Penguin Book Codes will ensure you unlock the books in Club Penguin, and receive a free Blue Book for your penguin and also thousands of coins! We have book codes for many different books. Here's a list of book codes:
How to use Club Penguin Book Codes
If you don't have the book, you don't really need it to unlock the book in game! – To use the Club Penguin Book Codes we provide, follow the steps:
1. Go on Club Penguin's homepage.
2. Go to the bottom of the homepage and click on the button "Unlock Items Online".

3. Login to the penguin you wish to add the book or coins to.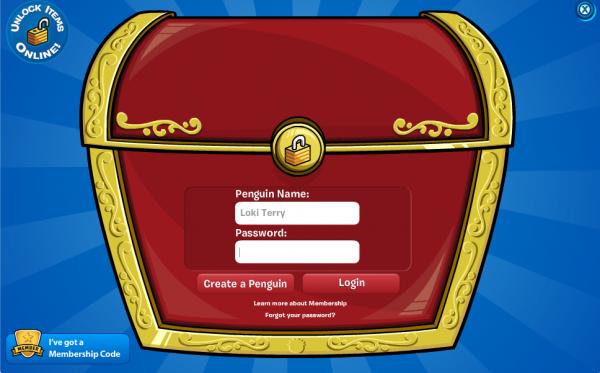 4. Click on "I have a book".
5. Select one of the Club Penguin Books to unlock it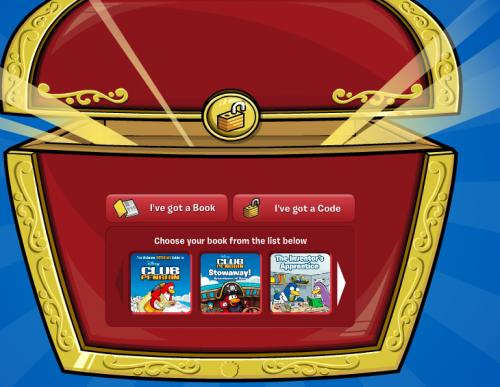 6. Use our list of Club Penguin Book Codes that are listed above for the book that you have picked and then enter the code that goes with the word number and page number.
7. You will then receive free coins!!
If you don't get one of the questions listed, click the X button, and try again. You should receive a book and 1500 coins. If you already have the book, you will receive 2000 coins.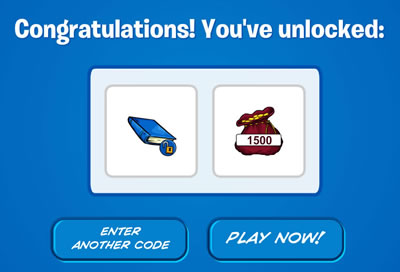 Note: Often, you will not get one of the questions provided for the book. You will need to click the X button, and choose the book again, so you can get a brand new question. This can become a bit tedious, but this is what you gotta do. Enjoy our book codes 🙂