Posted by Trainman1405 on January 23, 2015 under
Free Item
|
No Comments »
The fourth Star Wars Rebels Takeover quest is now available. This task is from Hera.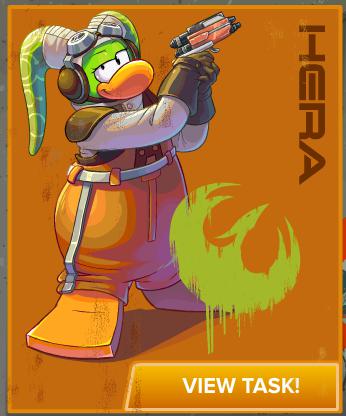 When you click view task she will talk to you and say you need to get the droid batteries around the island.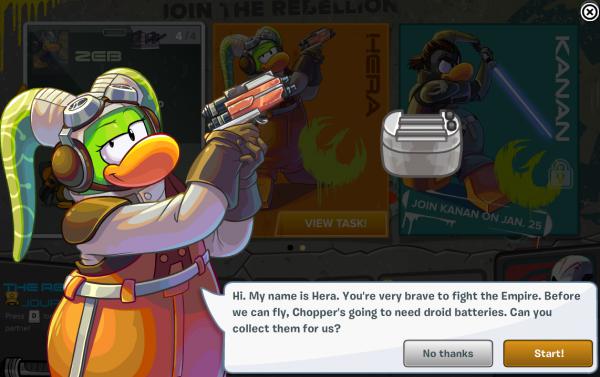 Waddle around the island and collect all eight. Once you're done you can collect your reward! Members get an additional item.