Club Penguin Cart Surfer Stamps with Black Puffle
Posted by Trainman1405 on October 4, 2010 under
Cheats and Tips
Club Penguin has fixed the Cart Surfer Stamps, and the Black Puffle appears too! To have your black puffle participate in Cart Surfer, just go to your igloo and walk your black puffle!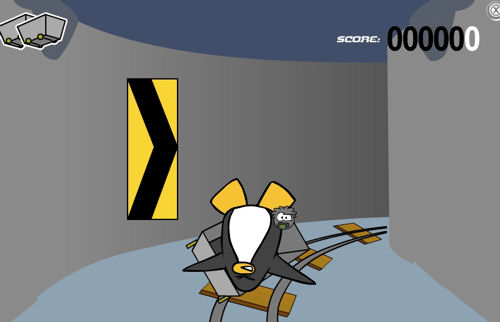 As said before, there are brand new stamps in Cart Surfer. There are a total of 12 new stamps.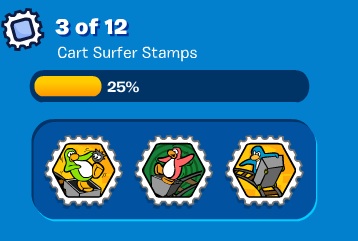 If your penguin is wearing the black color, sometimes it will flash as a yellow penguin!