Club Penguin Membership Page Updated October 2010
Posted by Trainman1405 on October 4, 2010 under
Uncategoried
Club Penguin has updated their membership page!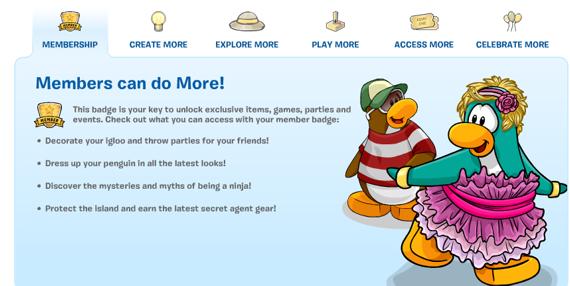 Decorate your igloo and throw parties for your friends
Dress up your penguin in all the latest looks
Discover the mysteries and myths of being  a ninja
Protect the island and earn the latest secret agent gear
It doesn't specifically say anything about October, though. However maybe there will be something new for ninjas soon?