Posted by Zac on October 22, 2015 under
Cheats and Tips
|
No Comments »
The spookiest party of the year has risen from it's annual slumber to insight fear into all penguins on the Island!
Here's your #1 guide to progressing through it:
Upon logging in, you'll be greeted by an obviously worried Gary who informs you of his robots 'going haywire':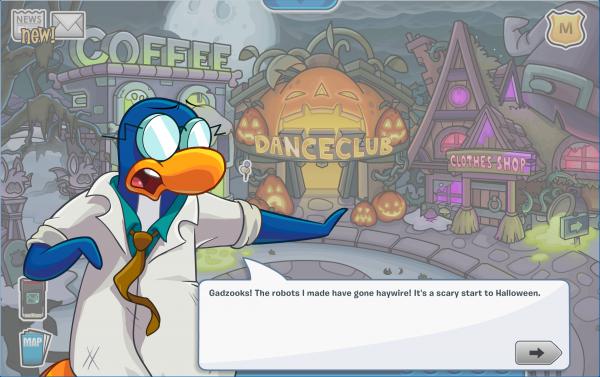 He'll then proceed to ask for your assistance in shutting down the crazed contraptions: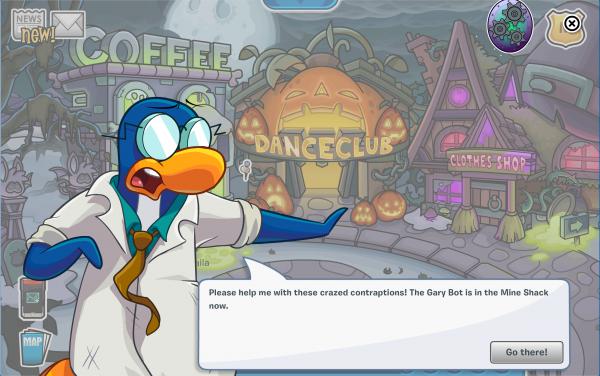 Head over to the Mine Shack to continue the adventure. Gary will once again appear and tell you that triggering a fear response in the robots will stop it's mischievous antics: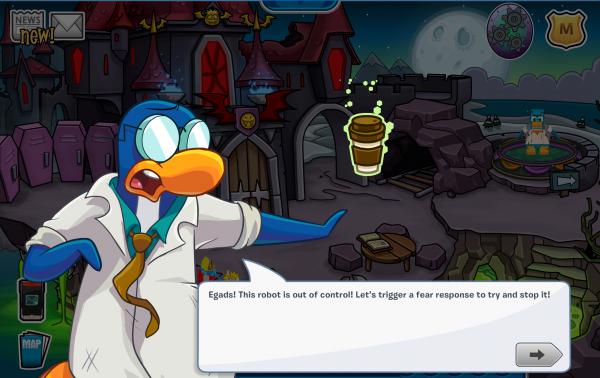 Did you know Gary was afraid of Decaf Coffee? Neither did I, but apparently he is and thus so is his robot-double; head over to the Coffee Shop to continue!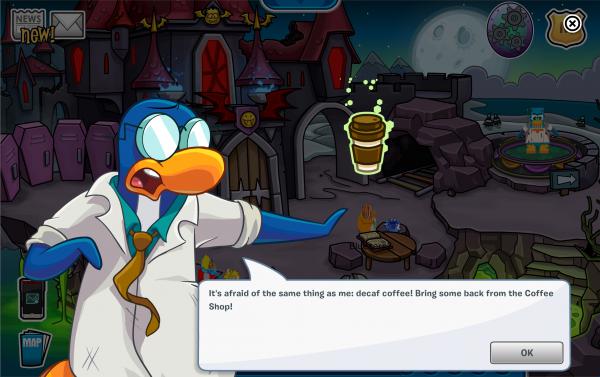 Once in the darkened Coffee Shop, take a quick look around and you may notice an oversized coffee tumbler. Click it to continue!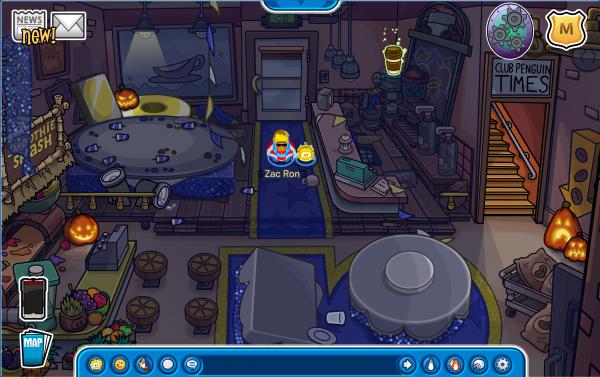 Gary will let you know you've found it and ask you to return to the Mine Shack: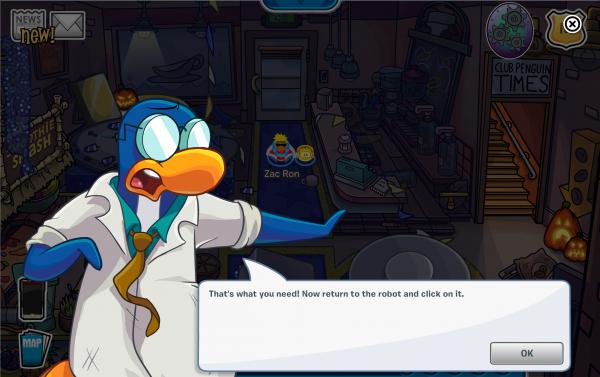 Once back at the Mine Shack, click the robot to scare it with coffee, giving you access to its wiring: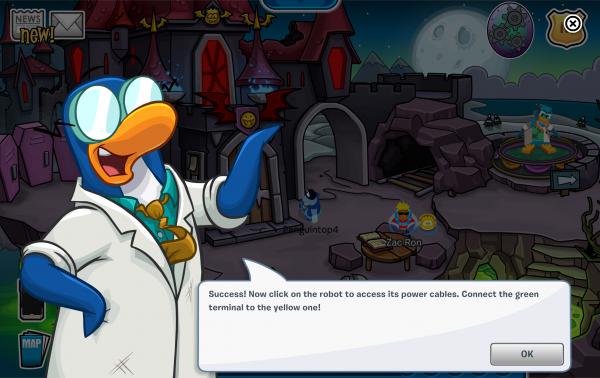 Now simply click the purple 'tiles' to create a pathway for the green signal to meet the yellow: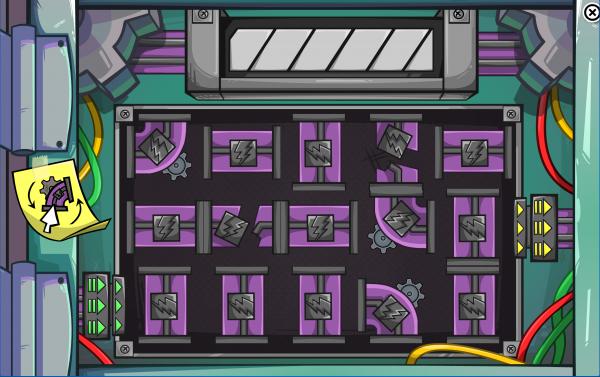 It should look like so: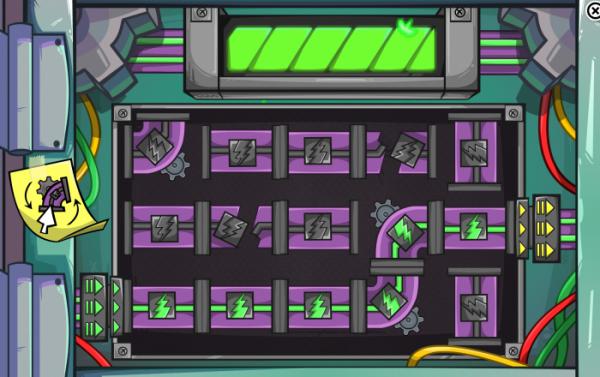 Success! You've now stopped the Gary Mascbot in its tracks! Claim your rewards!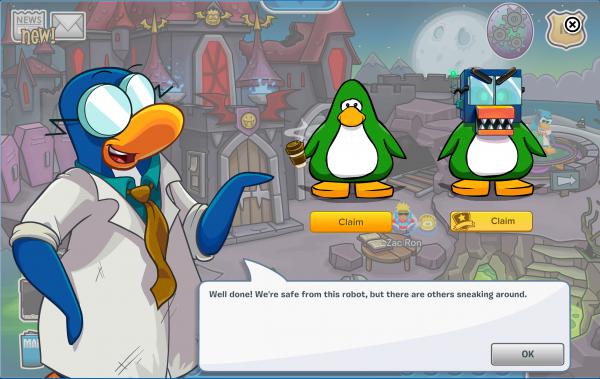 Hoorah!
Stick here for the rest of the Halloween Party 2015 cheats, tips and walkthroughs!