Club Penguin Holiday Party & Coins For Change 2015 Cheats
Posted by Trainman1405 on December 17, 2015 under
Cheats and Tips
Club Penguin's annual Holiday Party and Coins for Change events have begun!
When you first log on Rockhopper will appear and talk to you.
There are three different holiday traditions. You can throw decorations on the tree at the Forest.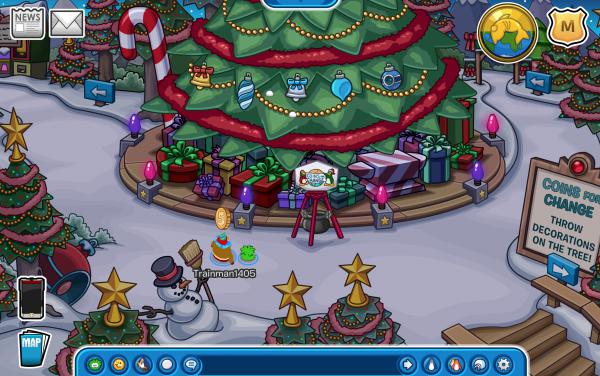 You can ring bells at the Plaza.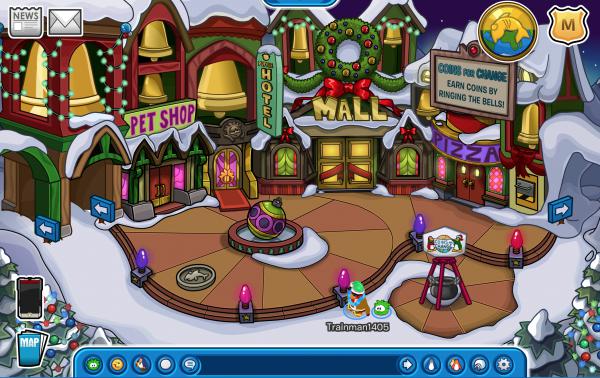 You can donate food for the food drive.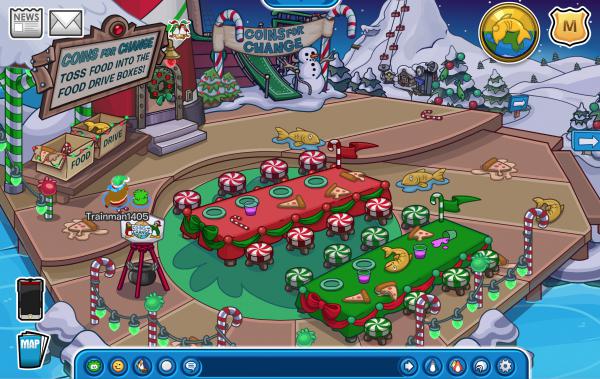 You can donate coins to Coins For Change throughout the island in 100, 1,000, and 10,000 coin intervals.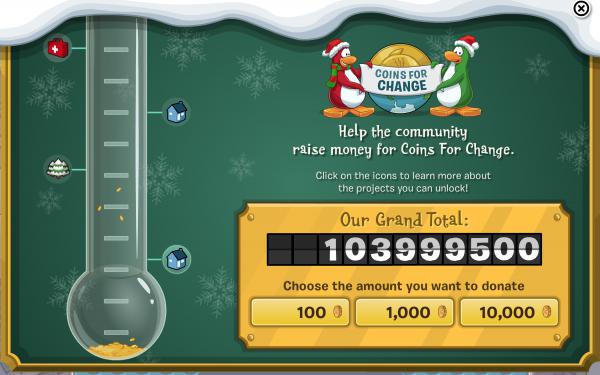 You'll get a pin for donating.

You can get a background at the Puffle Lodge by clicking on the camera.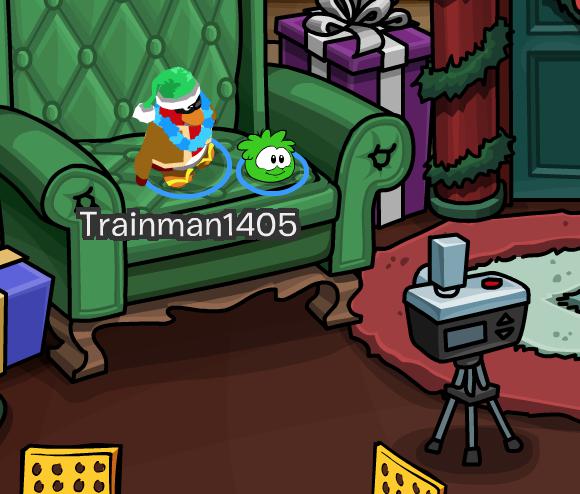 You can also earn items from Santa's Sleigh at the Dance Lounge.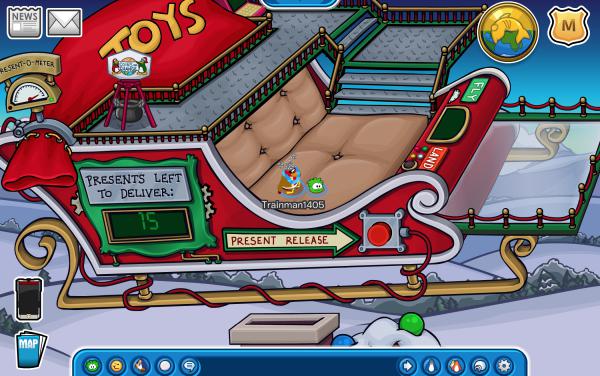 Rockhopper is visiting and has some items, one of which is free.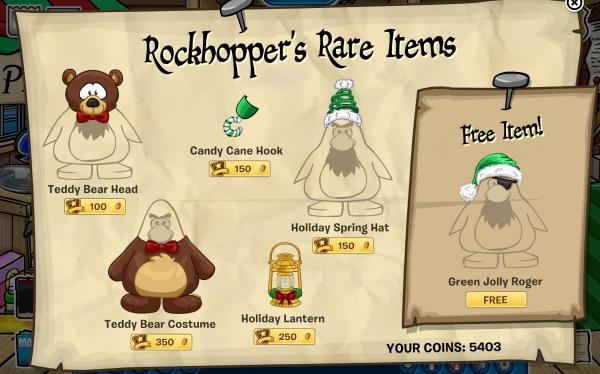 On Rockhopper's ship you can also play the holiday edition of Treasure Hunt.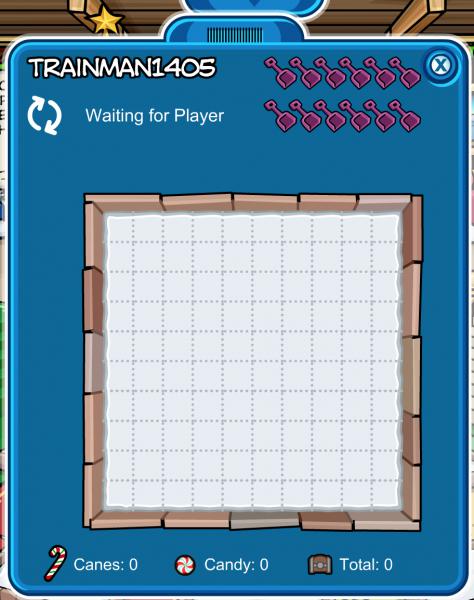 Members can transform and adopt snowman and blue crystal puffles.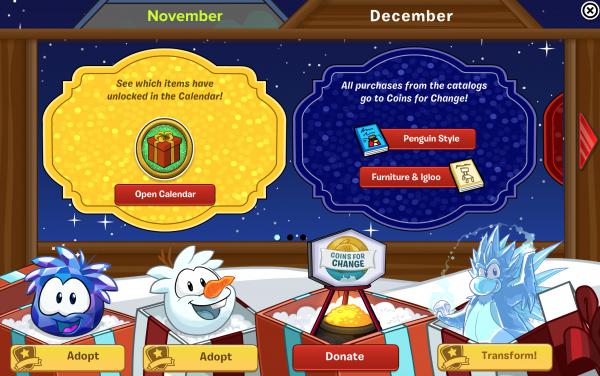 There are special party emotes:

Here's a few rooms: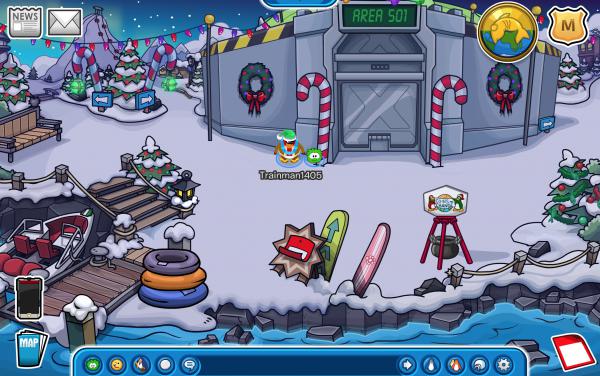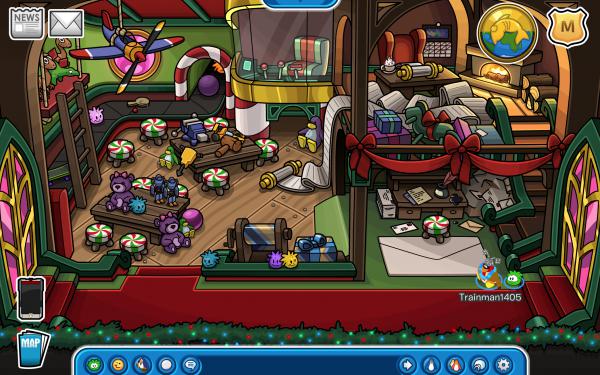 Great party! Are you enjoying it?