How to play Club Penguin on your iPhone, iPod Touch, or iPad
Posted by Trainman1405 on October 5, 2010 under
Cheats and Tips
These days many kids have a iPod Touch or iPhone, or even an iPad! If you own one, you probably know flash doesn't work on it, hence you cannot play Club Penguin from these devices. I've recently discovered a way you can however! You simply need to download one of two apps off of the app store.
**BEST APP TO USE**
As of October 2012, there is an app called iSwifter, which is both a free and paid app. It is available globally in the app store. Initially on downloading it for free, you will get a few chances of playing on Club Penguin or visiting any flash website, for a few times but then you will be asked to purchase the app for $2.99, which in my view is totally worth it! – Here is how to set iSwifter up:
1). Search for the app and download "iSwifter"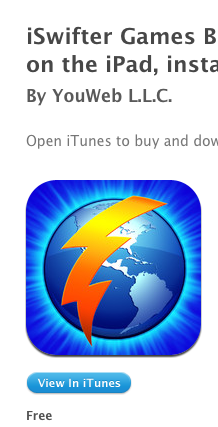 2). Open the app.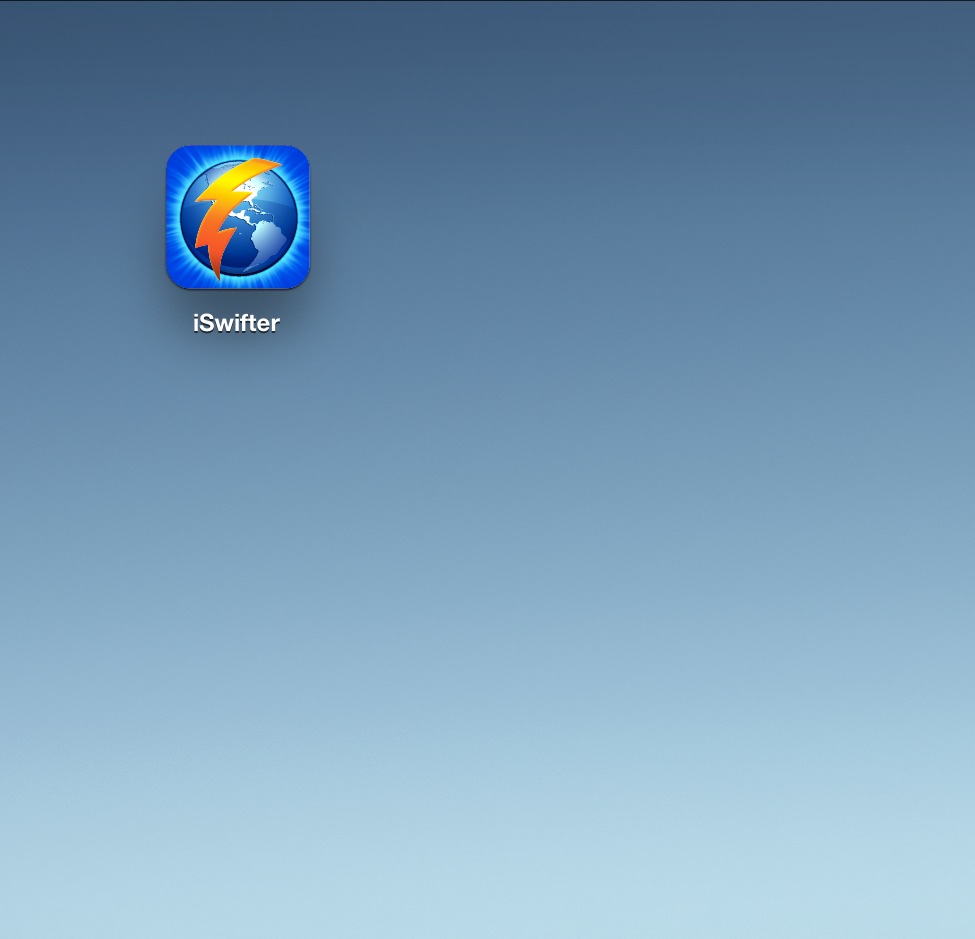 3). Once you open the app, you will be shown what you can do, you also don't need to register for  iSwifter. You will also need to click the icon to enable Flash on the website.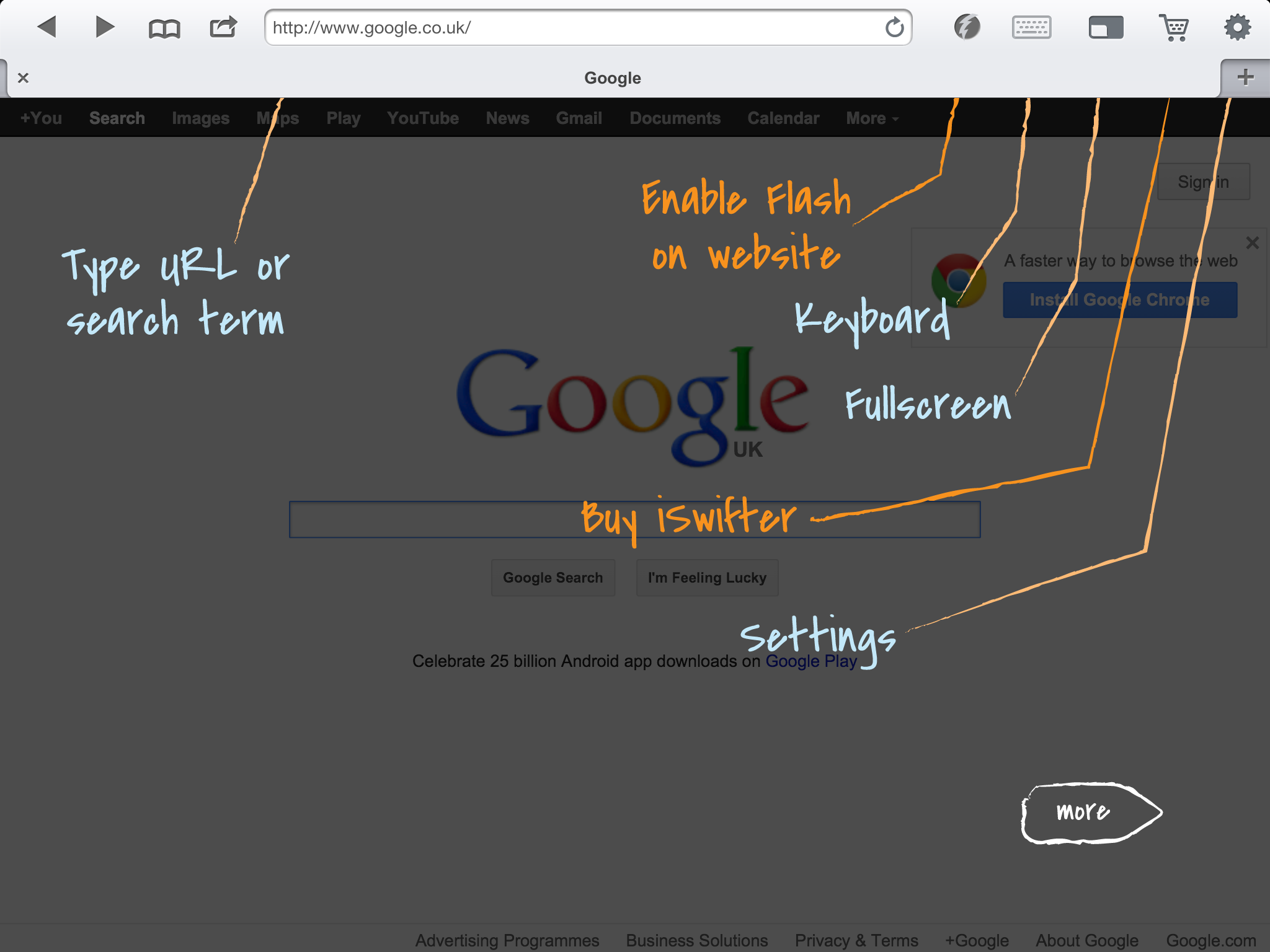 4). Enter the url play.clubpenguin.com in the  address bar and press enter. It will then load the loading screen. Then go ahead and tap on login and then login by tapping on the box for Penguin Name and Password and then opening the keyboard by clicking the button next to the Flash icon.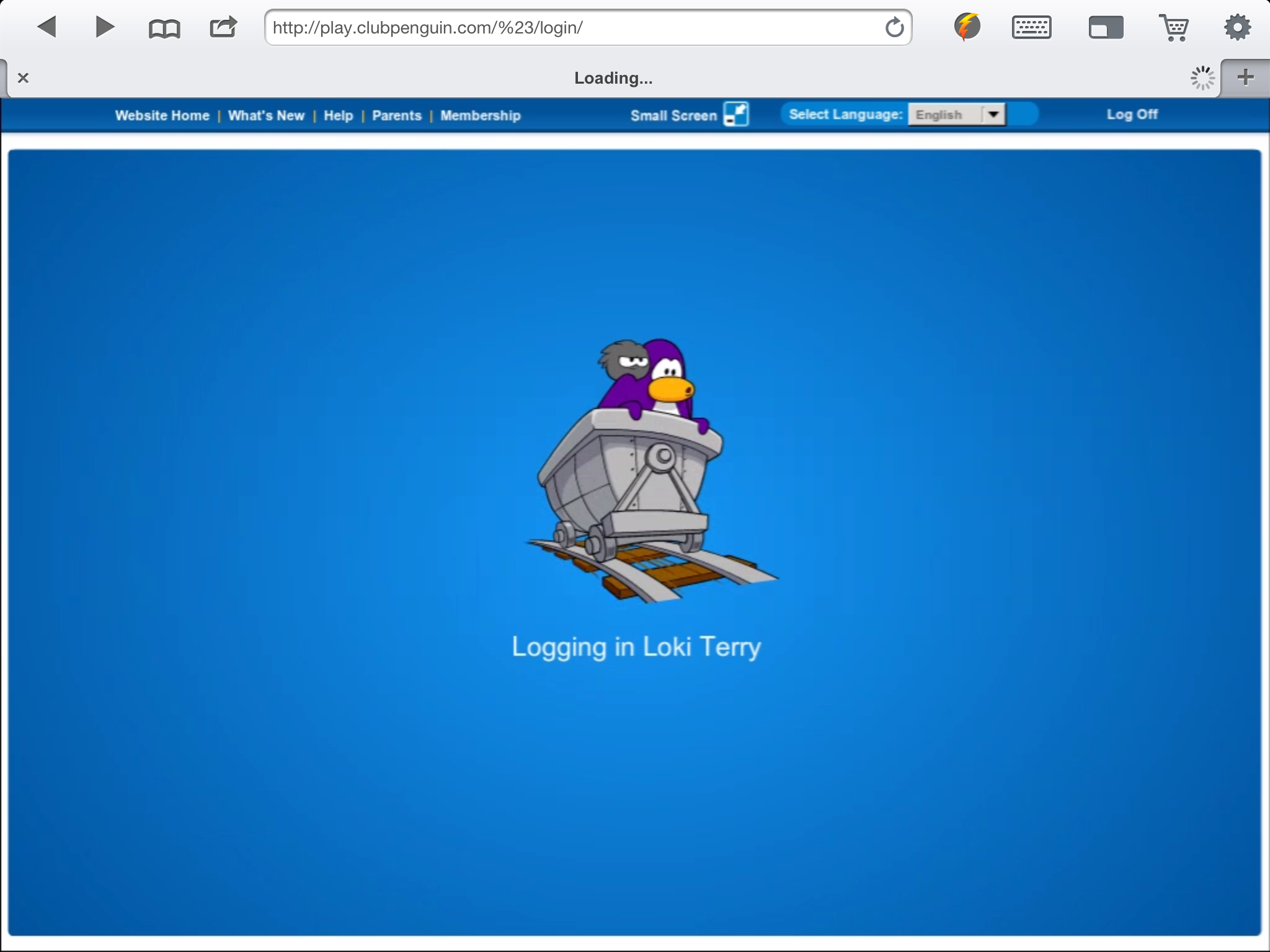 5). Pick a server and wait for it to load and there you go! – you are now on Club Penguin!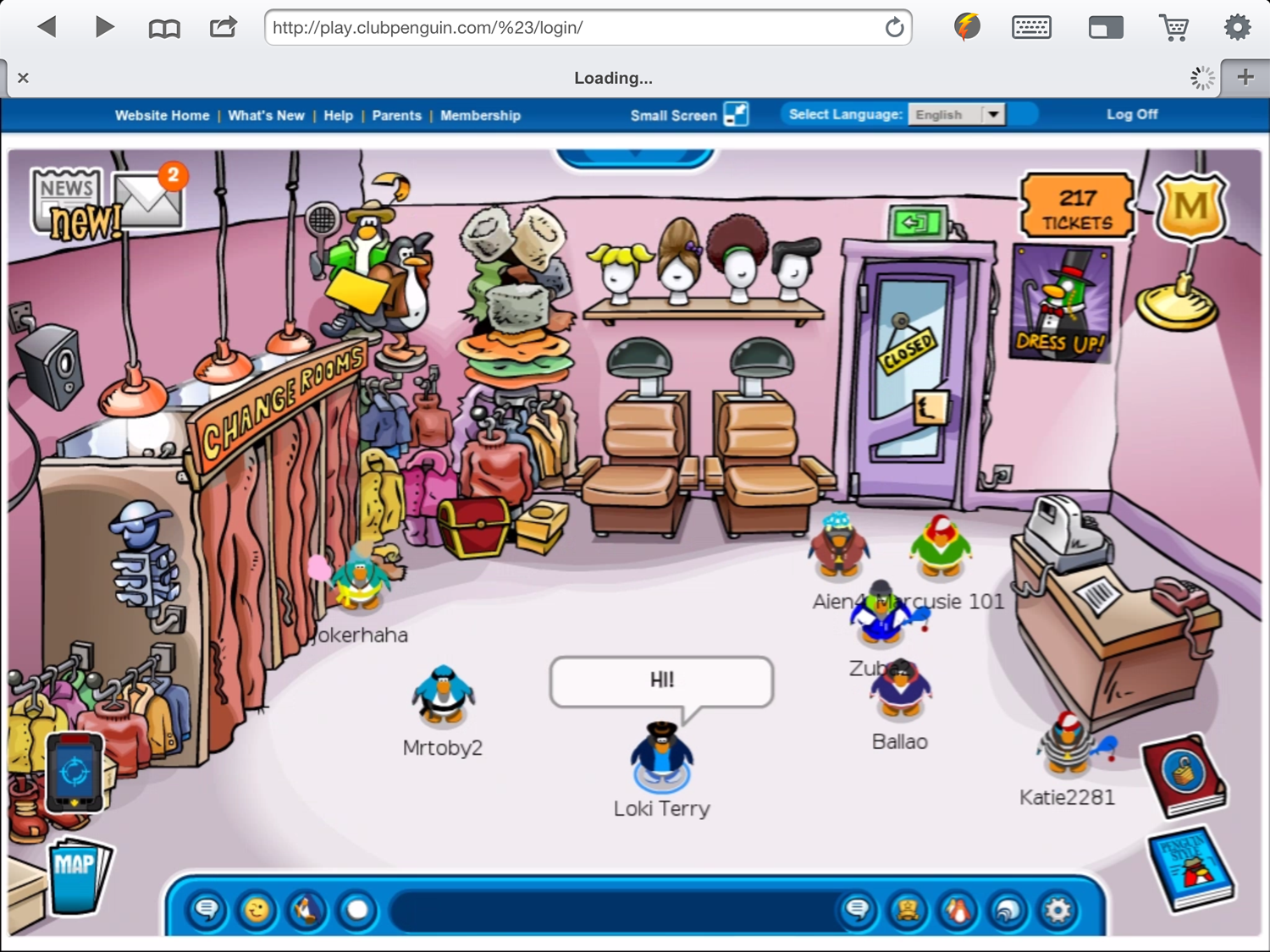 —
NOTE: CITRIX NO LONGER WORKS.
The first app is Citrix Reciever. It's free. I know it's available in the US app store, but I'm not sure about other countries. This one is a little confusing to set up, so I recommend Cloud Browse. (See below, US app store store only I think) Here is how to set Citrix up:
1) First search and download the app "Citrix receiver".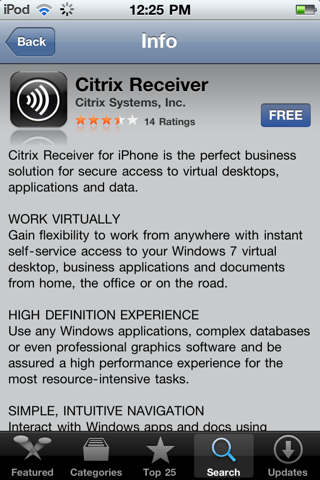 2) Open the app.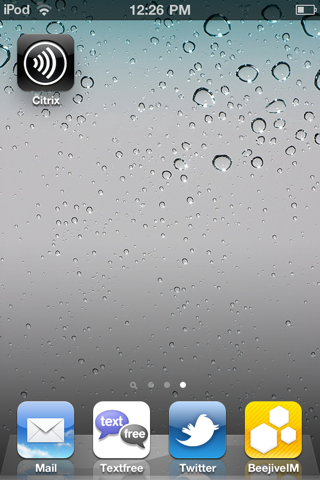 3) Once you open the app, you'll be greeted with a page asking to sign up. Fill in the needed info (name, email, etc) note: entering the email is case sensitive, so when typing it make sure all the same letters are uppercase/lowercase)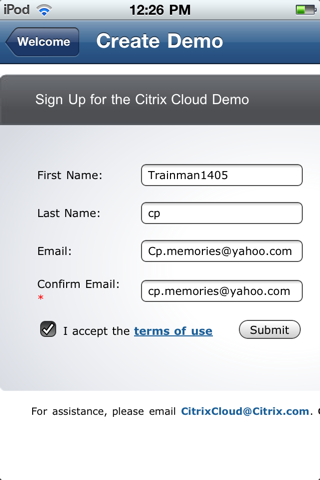 4) It'll tell you to check your email. Do that, and halfway into the email it'll tell you your needed login information for the app.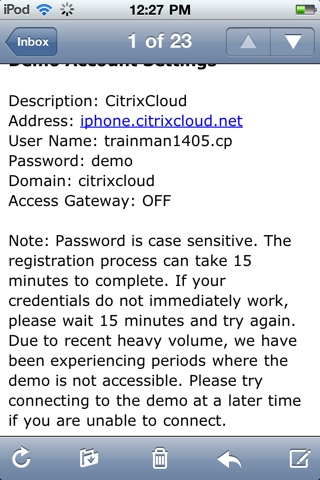 5) Open the Citrix app back up. Go to "add account" and fill it in with the information the email gave you, so it looks something like this: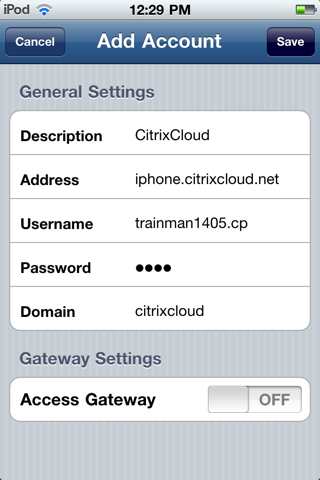 6) Once you add the app connect to it. (On the main page it'll show you it)
7) Once you connect it, you'll be taken to a page like this. Tap "Productivity Apps".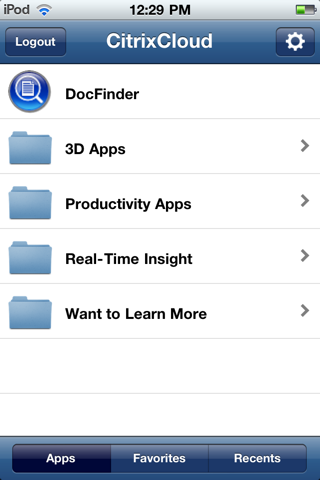 8 ) Once in productivity apps tap "Microsoft Word". (There is also Powerpoint and Excel, but we want Word)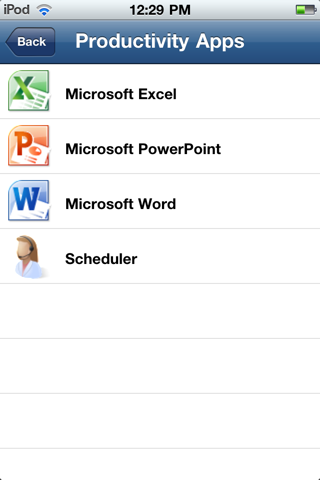 9)  Once Microsoft Word loads open up the keyboard. (Tap the single rectangle button at the bottom for options, then tap the keyboard) (note: it can be a little hard to navigate. You can always pinch to zoom in/out)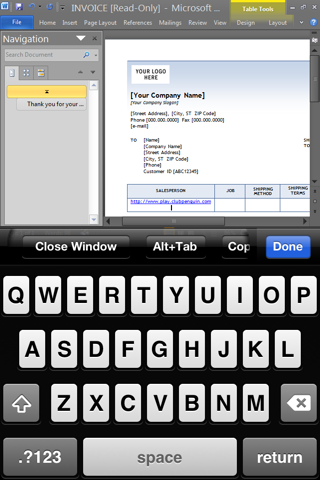 10) Either open a new document,  or somewhere in this document with the keyboard type this: http://www.play.clubpenguin.com/
Then hit return to start a new line. If you did it correctly, the URL will turn blue as shown above. Tap and hold on the URL. After a few seconds, some options will pop up. Tap "open hyperlink". Internet Explorer will open with Club Penguin. Simply login and play!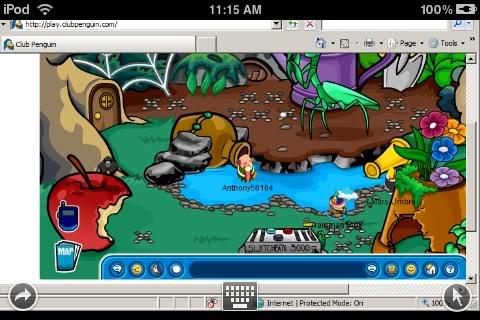 The second app for this is Cloud Browse. I believe it is only on the US app store. Here's how to play Club Penguin on it:
1) Search and download "Cloud Browse" on the app store. It's a free app. Go and download it.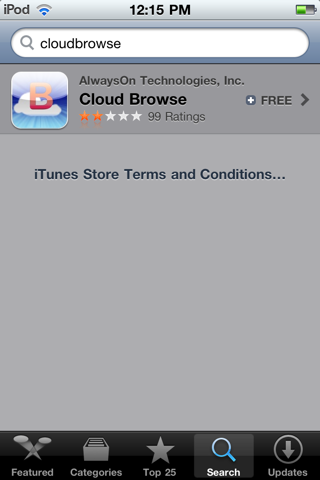 2) Once downloaded, open it.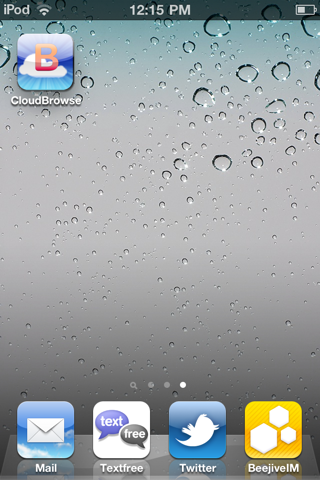 3) This part can get a little confusing. Cloud Browse is free to use, but it is limited unless you pay for something. By limited, you can't always get on the app. Only a certain amount of people can be on Cloud Browse at a time. So sometimes, when you open the app it'll say all login sessions are filled and you should just try again later. If it says that, just keep trying to login. Chances are within a minute you'll get on. Also, there is what I believe is a 15 minute browsing session, meaning after 15 minutes you are kicked off unless you login to the app again.
Simply open the app and FireFox will open. A page on the developer's website will open.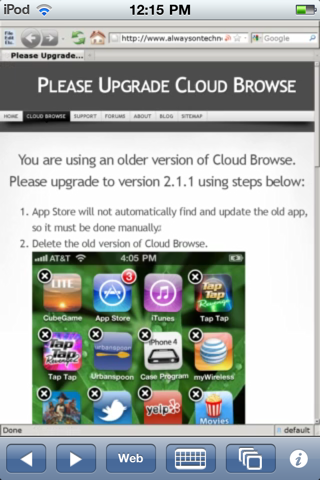 4) At the bottom of the screen, tap the button that says "web". In the location box, type in "play.clubpenguin.com" and hit go. The website will then load. Type in your penguin's username and password. Note: I do not recommend tapping "remember my penguin".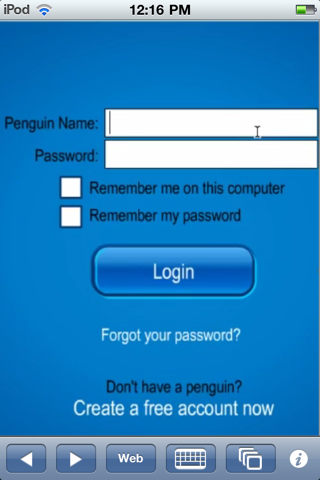 5) After entering your username and password, tap "login". Your penguin will login. Simply pick a server.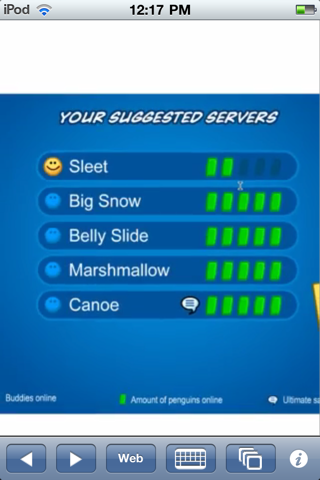 6) Once you pick a server, you will enter any of the rooms you normally start in.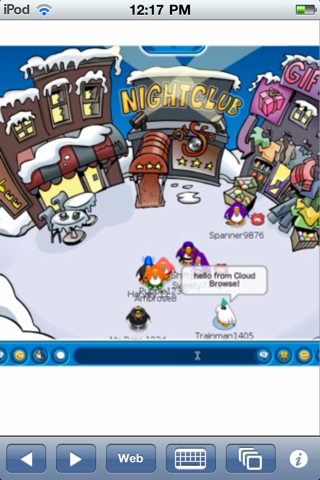 7) To move, tap around the screen. To talk, tap in the chat box and then hit the keyboard icon at the bottom, type your message, and then hit enter to send it. Keep in mind you can only play some games such as Mancala, as ones such as Cart Surfer won't work since you cannot use arrows I believe. Enjoy!
There is also a third app, called iTeleport. It's a $25 app so I won't be explaining how, but with this one you bring up your computer and control it from your iPod/iPhone/iPad.
Enjoy and happy playing from mobile devices!