Awesome Official Guide To Club Penguin Codes
Posted by Tech163 on July 23, 2010 under
Cheats and Tips
Club Penguin has a brand new book for you all to unlock! This brand new book is Awesome Official Guide To Club Penguin, so I have some new book codes for you when I get my hands on that book!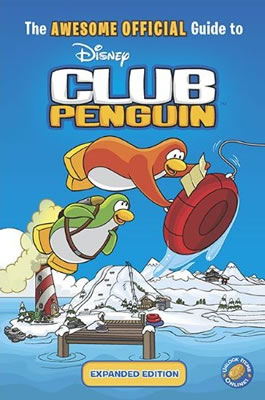 Here, we have some book codes for the book. Note that Club Penguin puts What word is on page x, y words from the left on line z, we will have Page x line z, yth word. Here they are:
Page 8, line 4, 1st word – location
Page 11, line 3, 2nd word – penguin
Page 14, line 14, 2nd word – circle
Page 17, line 10, 6th word – igloo
Page 26, line 17, 2nd word – interested
Page 39, line 19, 8th word – free
Page 58, line 4, 5th word – fourth
Page 65, line 3, 6th word – tricky
Page 125, line 3, 5th word – guitar
Page 131, line 3, 6th word – beside
Page 131, line 11, 2nd word – an
Page 144, line 4, 4th word – fashion
Page 155, line 2, 7th word – rock
Page 184, line 1, 2nd word – greatest
Page 192, line 6, 5th word – placed
Page 196, line 15, 2nd word – loves
Page 198, line 18, 2nd word – decorate
Page 202, line 16, 3rd word – access
Page 202, line 2, 9th word – suddenly
If you are going to use these for your own site, please link back to this page! If you are having a hard time with these, you might want to get the book from Amazon so you can unlock the blue book on your own. If you liked these book codes, be sure to check out all our other Club Penguin Book Codes!