Club Penguin Card Jitsu Water Cheats
Posted by Loki Terry on November 24, 2010 under
Cheats and Tips
We've all been waiting for it, Card Jitsu Water has been released and it's been released a day early. Here's complete Ultimate Guide To Card Jitsu Water. Below is a complete video of Card Jitsu Water. If you would like to know to play Card Jitsu water, go down to the bottom of the post.
There's a brand new Dojo Courtyard, decorated for the opening of Card-Jitsu Water.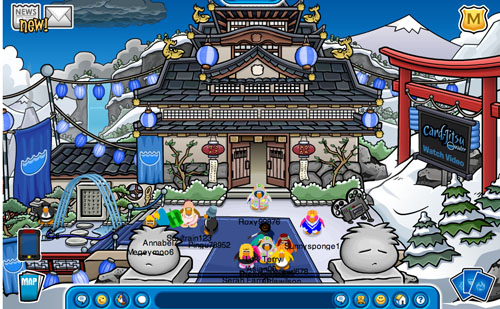 When you are inside the Ninja Hideout, there is a new entrance. This one takes you to the Waterfall to play Card-Jitsu Water.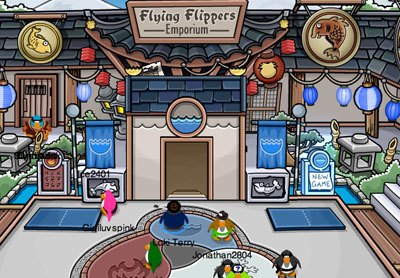 Go to the Water Dojo.
Talk to Sensei.
After he gives you the deck set, you are ready to play Card-Jitsu Water.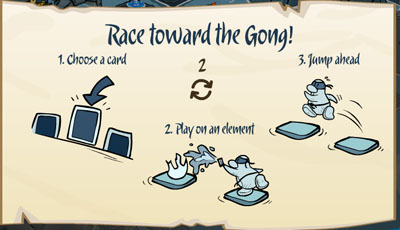 One the tiles, there is one of three elements – water, fire, and ice. If there is water on the tile, you would need to play ice to make it "cancel out" so you can move forward. What you want to do is be the last one standing on the tiles, without falling over the edge of the waterfall. The longer you stay in the game, the quicker you level up. Near the end, you will become a Water Ninja. Here's a picture of the water ninja costume, thanks to Uncle Fun.

I love the Card Jitsu water game more than the Card Jitsu Fire, do you?! – It's so cool and fun!