Club Penguin Puffle Rescue Cheats
Posted by Tech163 on March 15, 2010 under
Cheats and Tips
Club Penguin Puffle Rescue was released today. You can play Puffle Rescue inside the Mine Shack.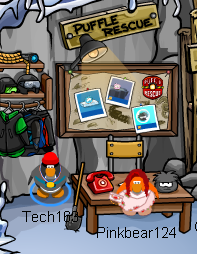 In Puffle Rescue, nonmembers can only rescue the blue puffle, while members can also rescue the pink and black puffle.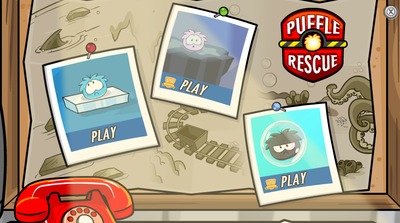 To win the game, you must retrieve each one of the puffles, and bring them back to the original place.
Puffle Rescue Cheats
In certain levels, there will be multiple puffles. You can carry up to 2 puffles at a time.
In some levels, the puffles may not appear on the same screen, meaning that you may have to travel.
Blue Puffle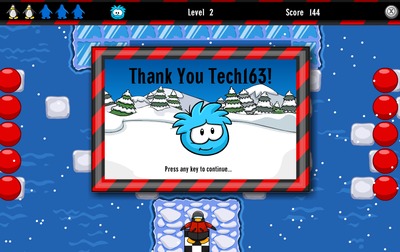 When you are trying to rescue the Blue Puffle, you must go to the puffle, and bring it back to the original spot. You lose your life when you accidentally run into the water.
Black Puffle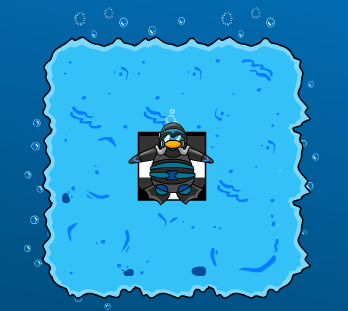 When rescuing the Black Puffle, you must swim to the Black Puffle, and bring it back to the starting point. You lose once you run out of air. As your penguin gets smaller, the less air it has.
Level 2 – After getting the black puffle, wait until the octopus is on the right side. Quickly, go down to the starting point from the left site.
Free Moss Key Pin
You must be in LEVEL 1 of the BLACK PUFFLE rescue.
Get the black puffle. Stay there and don't move.
Wait until the octopus comes.
Follow the octopus. Use the bubbles to get air. When you see a bubble, hover your penguin over it while it's small. Once it pops, your penguin will have more air.
Eventually, you will be led into the secret room.

Inside there, you can pick up the Moss Key Pin.

[youtube width=480 height=385]http://www.youtube.com/watch?=jE0BgvGFFd0&hl[/youtube]
Because of this new game, there is a brand new screen as well.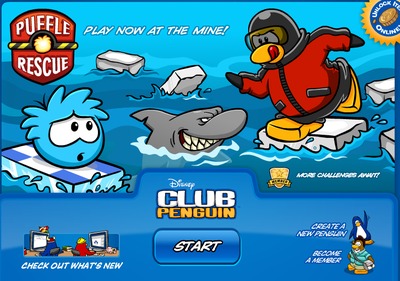 Do you have any useful cheats? Leave a comment and let us know!