Club Penguin Prehistoric Party 2016 Update: UFO Power Supply Rebuilt
Posted by Trainman1405 on January 31, 2016 under
Free Item
As of yesterday the spacecraft's power supply has been rebuilt! When you sign on to Club Penguin Gary will appear and tell you about it.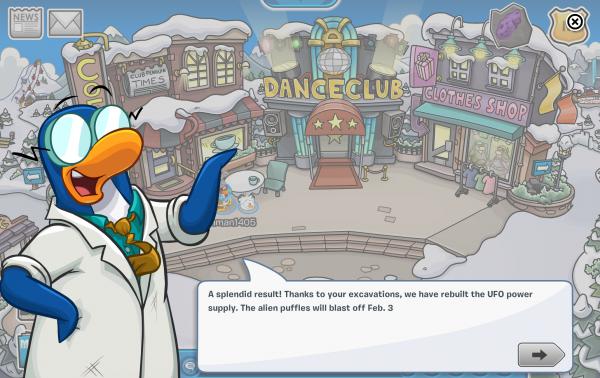 You'll also receive some free items made by Dot.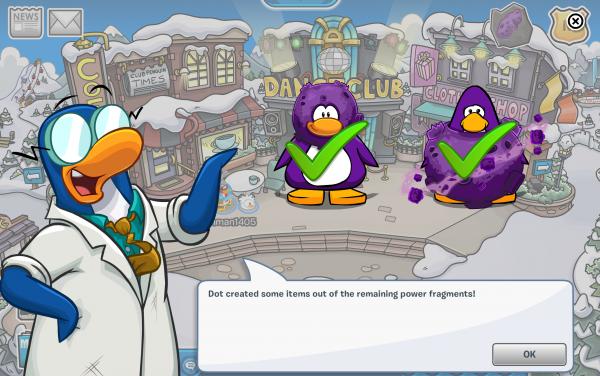 If you board the spacecraft you'll see many power fragments being held together with duct tape: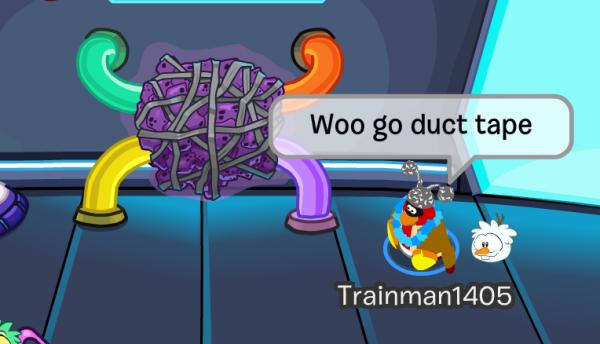 The alien puffles will be blasting off in a few more days, so make sure you adopt one if you haven't yet!