Club Penguin's Penguin of the Week – Michelle3589
Posted by Trainman1405 on May 7, 2015 under
Other Stuff
This week's Penguin of the Week has been announced! This week's featured penguin is Michelle3589. Here's why she was chosen:
Everybody should have a study buddy – someone who's happy to help you learn and grow, whether at school or on Club Penguin! Michelle3589 helps her friends study, and she's always there for them when they need support. What a brill friend to have!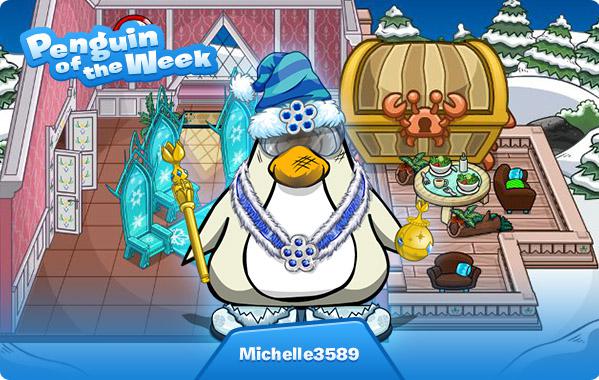 Great job! She received 10,000 coins and the POTW background. If there is someone you'd like to nominate for Penguin of the Week you can do so by commenting on the Club Penguin Blog with their username and why they should be chosen.