Penguin Cup 2014 Walkthrough
Posted by Zac on June 19, 2014 under
Cheats and Tips
GOOOAAAL!
The Penguin Cup has begun on Club Penguin and everyone has gone football-crazy! Here's your guide to the Penguin Cup:
Upon login you'll get greeted by Aunt Arctic: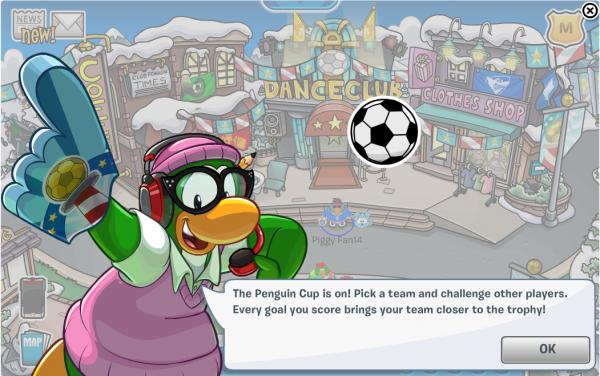 It reads, "The Penguin Cup is on! Pick a team and challenge other players. Every goal you score brings your team closer to the trophy!"
Simply press 'OK' to continue.
Next, click the Football/Soccer ball, located at the top right of the screen and pick a team! (I'm Team Blue!)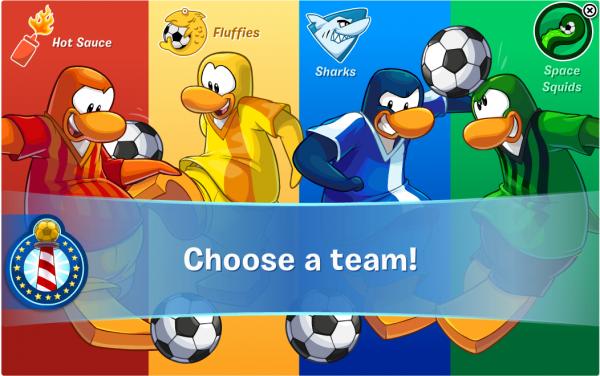 Now you'll see this screen; make sure to get the free Soccer Ball to play with other penguins and score points for your team.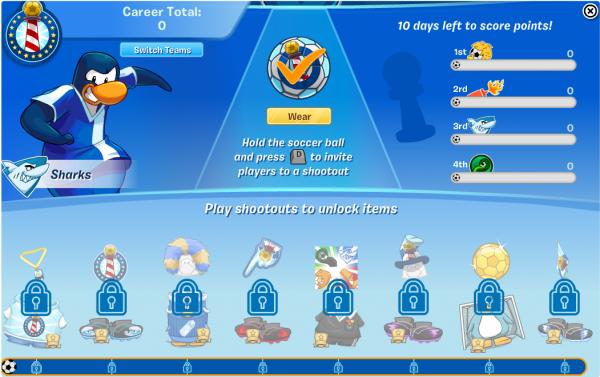 To challenge other penguins, simply press 'D' or dance whilst holding the Soccer Ball item!
If you head to your team's HQ, you'll be able to get a free vuvuzela! The HQ locations are:
Blue – Beach
Green – Dock 
Red – Forest
Yellow – Cove
What do you think of the Penguin Cup? I personally really enjoy it!
Let us know what you think in the comments!
This post will be updated as Club Penguin finishes updating.