Music Jam 2010 VIP Pass Sneak Peek
Posted by Tech163 on July 7, 2010 under
Preview
The Music Jam is scheduled to begin on July 9, and just like last year, members will be able to purchase a VIP pass, which will allow them to go to the backstage. Here, I have a sneak peek of this VIP pass.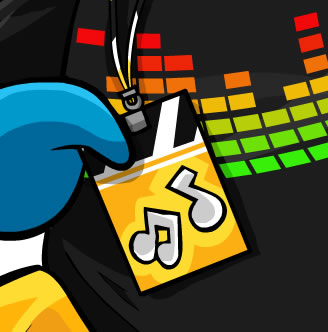 Although the pass itself looks pretty colorful, I think Club Penguin should give non-members more privileges. I understand that it's just business, but they shouldn't keep the non-members out of everything cool.
In other news, the Club Penguin Band is coming back! If you want to find them, you will sure need my Penguin Band Tracker!