Ninja Amulet Story
Posted by Tech163 on November 24, 2009 under
Other Stuff
If you click on Sensei's Amulet before playing Card Jitsu Fire, he will tell you all about the Ninja Amulet.
First, click on Sensei's Amulet. It's under his mustache.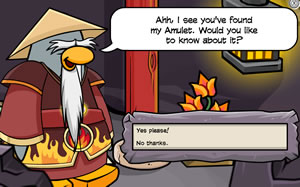 "Ahh, I see you've found my Amulet. Would you like to know about it?"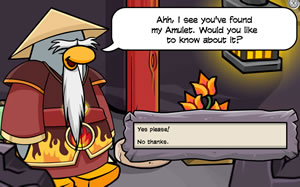 "As you continue your journey, you will earn gems that will prove your skill."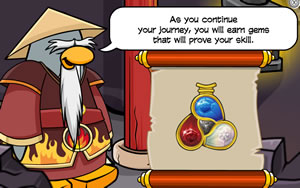 "Carry it with you, and it will open the way to many places…"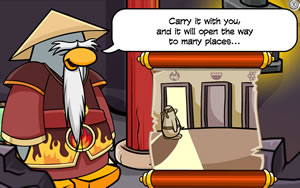 Leave a comment and let me know what you think!