Newspaper Issue 192
Posted by Tech163 on June 18, 2009 under
Newspaper
Club Penguin Times Issue 192 was released today.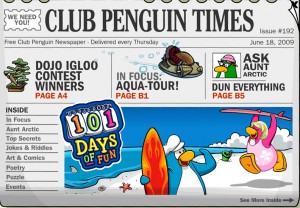 It is the 3rd Week of Fun!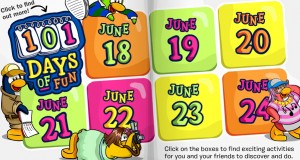 The dojo igloo contest winners have been announced.
The In Focus is on the Aqua Grabber.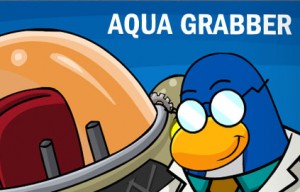 The secret this week shows you some Cart Surfer moves.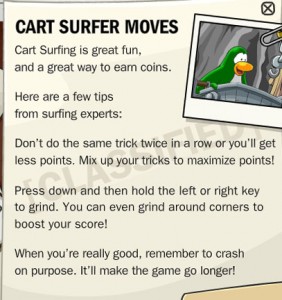 There is a Puffle So-Cute-O.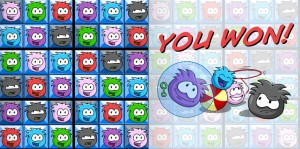 Here are the upcoming events.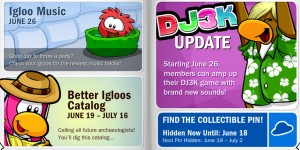 June 19 – New furniture catalog
June 19 – New pin hidden
June 26 – New igloo music
June 26 – DJ3K update (new sounds for members