Club Penguin 25 Days of Holiday Giveaways
Posted by Trainman1405 on December 3, 2015 under
Other Stuff
Club Penguin is doing a big holiday giveaway this year! When you sign on you'll get a message from Aunt Arctic about it.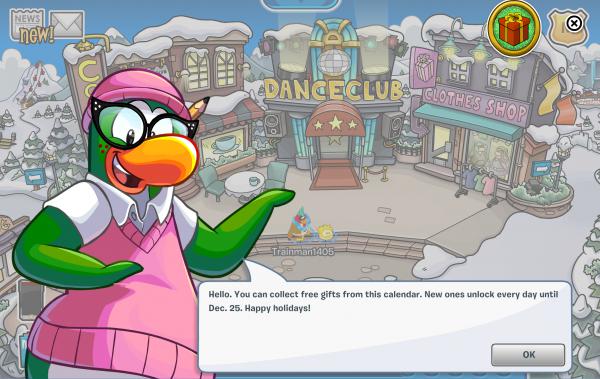 Each day a different item will unlock that you can collect. You can hover your mouse over the slots to see what items are being given out.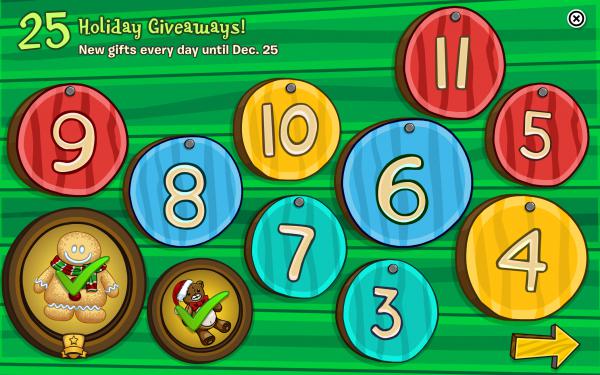 You can also view the tree at the Snow Forts.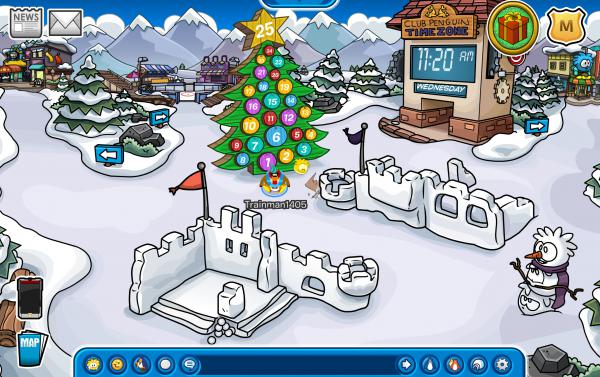 Great update! Thanks Club Penguin!