Extreme Paint Festival + Herbert Looking for Klutzy
Posted by Trainman1405 on November 11, 2015 under
Other Stuff
To foreshadow Operation Crustacean happening on Club Penguin next week, Extreme Paint Festival (EPF) is happening at the Dock. Rookie will let you know when you sign on.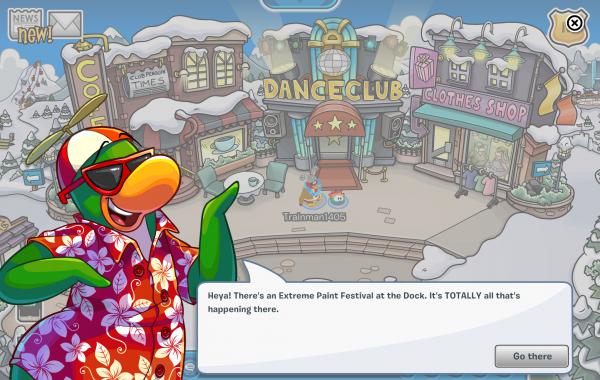 At the Dock there's a building covered in sheets. You can throw snowballs to throw paint as well as paint pictures on the canvas.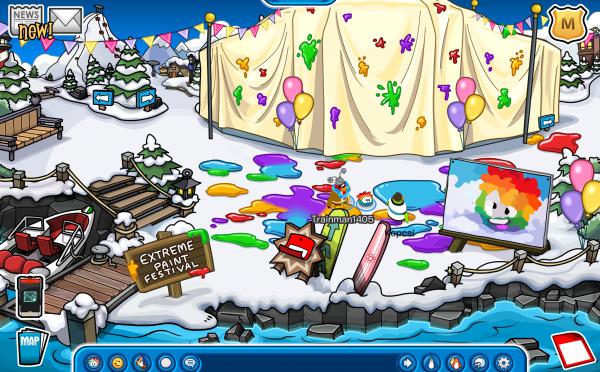 Jet Pack Guy has sent a message letting us know Herbert is looking for Klutzy, who was likely abducted by aliens.