Club Penguin Blog: What To Expect In November
Posted by Trainman1405 on October 29, 2015 under
Other Stuff
On the Club Penguin Blog Meggbot has posted a word search puzzle of what's to come next month!

Here's the blog post and word search.
Greetings feathered friends,

As you know, I have control of the blog — but that doesn't mean I'm not a generous and almighty ruler. Therefore, I have a treat for everyone today!

I've created a word search to help you discover what will be happening in November. There are 11 words in total for you to find, and you will need to work together to uncover them all.

And because I am generous, I will update this post with the answers on Monday, November 2.

Good luck,

-Meggbot the Almighty Ruler of the Blog
Save it to your computer and either print it out or open it in an image editing program so you can find the words in it. Below you'll find the completed version I did.
.
.
.
.
.
.
.
.
.
.
.
.
.
.
.
.
.
.
.
.
.
.
.
.
.
.
.
.
.
.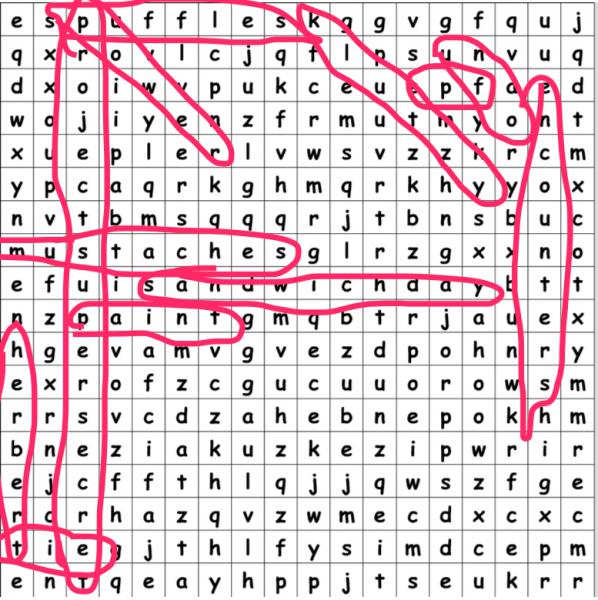 The words:
Puffles
Power
Projectsupersecret
UFO
EPF
Klutzy
Encounters
Mustaches
Sandwich Day
Paint
Herbert
Tie
Meggbot said there were 11 words in it, and I found 12…so I'm guessing "tie" is a pure coincidence. That, or one of the other words. We'll find out which one wasn't meant to be there on Monday!