Club Penguin Times Issue 260
Posted by Trainman1405 on October 7, 2010 under
Newspaper
Today is Thursday and Club Penguin has released a new issue of the Club Penguin Times.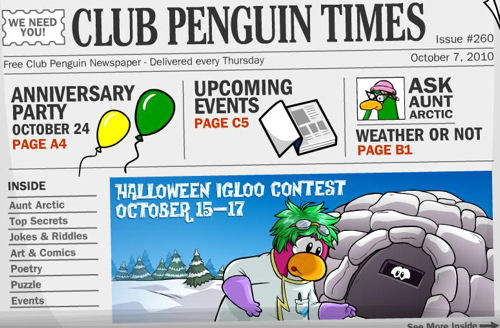 There is a igloo contest coming! You can decorate your igloo between October 15th and 17th. Remember to enter it!

Club Penguin's 5th year anniversary is coming up real soon! It will be a one day event, so remember to pick up a party hat and see the directions! A new yearbook for 2009-2010 will be added to the Book Room too.