Club Penguin Secret Agent Headquarter Blown Up
Posted by Tech163 on May 20, 2010 under
Other Stuff
A few days ago, the Secret Agent Headquarter was destroyed, and Gary is looking for a new headquarter for the secret agents. First of all, there is a sign in the HQ that has the initials EPF, which stands for Elite Penguin Force.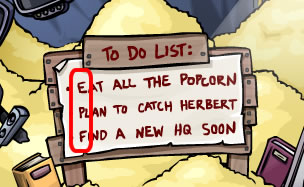 In the latest issue of the Club Penguin Times, there's also a note from the PSA. To see it, you must click the words "Social Scene."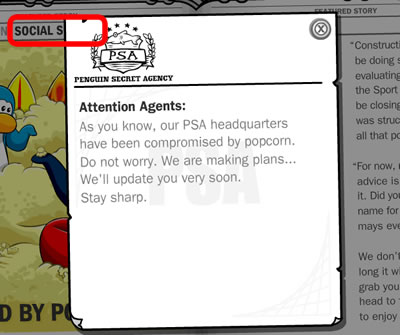 What do you think? I think every penguin will soon have access to the EPF headquarters. Let me know!