Club Penguin's Penguin of the Week: Brisingr11
Posted by Trainman1405 on February 10, 2016 under
Other Stuff
This week's Penguin of the Week is Brisingr11, who was nominated to be it by Justice1090 and Babu Lal!
Here are their nominations:
"For Penguin Of The Week I will nominate a very kind penguin: Brisingr11! When I first met him, we were at the Night Club, which was packed, and he offered me a spot on the dance floor! Not only is he kind, but he's a great dancer, too! I really hope he wins Penguin Of The Week!"

"Hi Megg! I would like to nominate Brisingr11 for Penguin Of The Week, BUT WHERE TO START!? He is just the best guy I've ever met! He is a great friend, and his igloos…AWESOME! He and I met in the Clothes Shop and I thought he was so cool. I'd really be happy if he won!"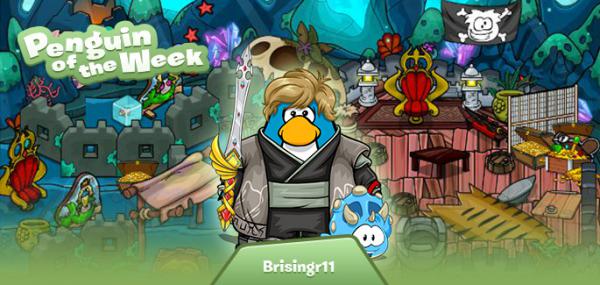 Congratulations! As a reward he received 10,000 coins and the Penguin of the Week Background.