Club Penguin Times Issue 250
Posted by Tech163 on July 29, 2010 under
Newspaper
The Club Penguin Times has finally reached issue 250! Sadly, there isn't any celebration for issue 250. There wasn't a celebration for issue 200 either, but there WAS a celebration back in the day for Issue 100! Anyways, the newest issue is issue 250.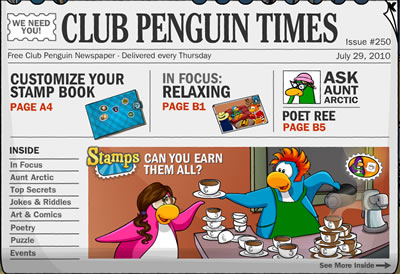 There is an article about the new stamps, and it talks about "surprising" ways of earning stamps.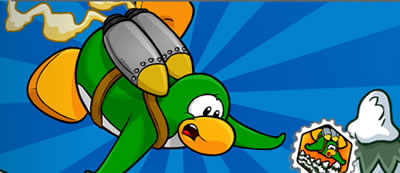 Afterwards, you'll find a page talking about customizing your stamp book. Sadly, it's a member only feature.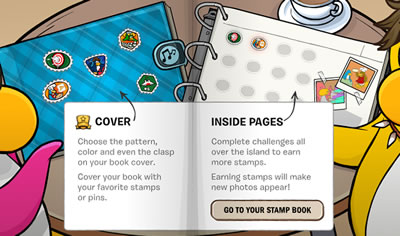 Aunt Arctic is celebrating the 250th issue, and gives a few fun facts about the CPT back in the days.