Hi Mice, a few hours ago @mechmice tweeted an article that explains that Unity the game engine that Mech Mice will be running on will support the Wii U.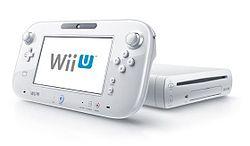 Here I have quoted everything from the article for further information.
SOURCE: Unity Technologies
SAN FRANCISCO, CA–(Marketwire – Sep 19, 2012) –  Unity Technologies, provider of the Unity multi-platform engine and development tools, announced that it has entered into a worldwide license agreement with Nintendo to provide a version of Unity which supports deployment to the Wii U™ to Nintendo and third-party developers as well as Unity's 1.2 million registered developers.

This extensive agreement will provide Nintendo the right to distribute the Unity development platform to its in-house, external, and third party licensee developers providing the large number of artists, designers, and engineers intimately familiar with Nintendo gaming systems direct access to Unity's powerful engine and highly efficient tools that have been specifically designed to enable developers immense creative freedom.

Unity Technologies and Nintendo will collaborate to create a Wii U deployment add-on that will provide the over 1.2 million registered developers using Unity, including thousands of studios currently developing mobile and social games, an excellent opportunity to bring existing titles from the massive Unity catalogue and create a slew of new games for the innovative new console.

"The rapid growth of incredible games coming from the experienced and talented developers in our community makes Unity the new development platform of choice for AAA console developers," said David Helgason, CEO, Unity Technologies. "Nintendo's unfettered access to Unity will produce a wealth of insanely good games from knowledgeable Nintendo developers and the Wii U deployment add-on will create an amazing opportunity for our massive community of developers to showcase their incredible creativity on one of the most anticipated and innovative gaming platforms to date."

Unity's Wii U deployment option will become widely available in 2013 and offer the same powerful, intuitive, and efficient engine and tools that the vast community of Unity developers has come to know and love.

About Unity Technologies
Unity Technologies is the creator of Unity, an intuitive and flexible development platform used to make wildly creative and intelligently interactive 3D and 2D content. The "author once, deploy everywhere" capability ensures developers can publish to all of the most popular platforms. Unity Technologies boasts a thriving community of over 1.2 million registered developers including large publishers, indie studios, students and hobbyists. Unity Technologies aggressively re-invests in its award-winning 3D development tools and democratization initiatives, such as the Asset Store digital content marketplace and Union game distribution service, in order to remain at the forefront of innovation. Unity Technologies is headquartered in San Francisco and has offices in Canada, China, Denmark, Lithuania, Sweden, the United Kingdom, Japan and Korea. For more information, visit:http://unity3d.com.

Unity and all other product names are trademarks of Unity Technologies or its subsidiaries or affiliates. Wii U is a trademark of Nintendo. All other product names and trademarks belong to their respective holders.
It will be great to see a Wii U game released sometime in the future if all goes to plan. What do you think would you buy the game if it came out on Wii U?