Recently, the Mech Mice Facebook account has been active once again. Here are screenshots of what they posted:
Thursday, October 18th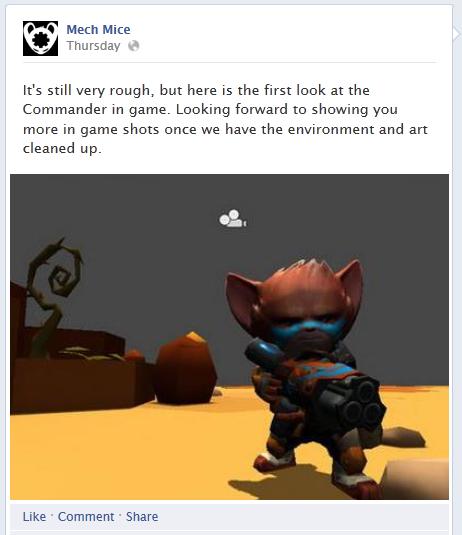 That was a very rough screenshot of how the commander will look in the game. Here is the second post: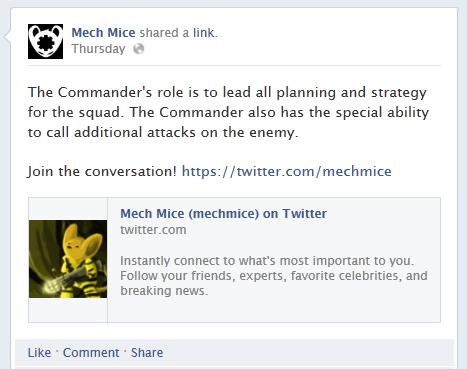 This is basically an advertisement for the Mech Mice Twitter account. Now we move on to the next day's posts.
Friday, October 19th: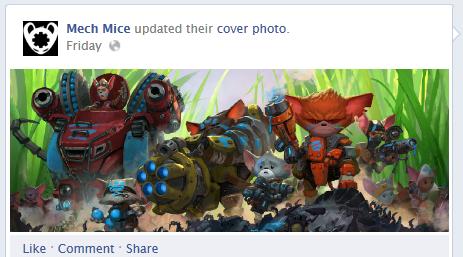 This shows that Mech Mice has updated their Facebook cover photo. Here is a bigger version of the image: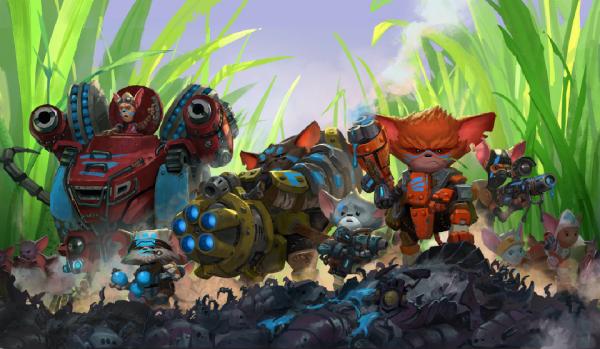 Later that day, they posted this video. But due to coding difficulties,  we cannot display the video at this time. Here is the Facebook post regarding the video and a verified link to the video: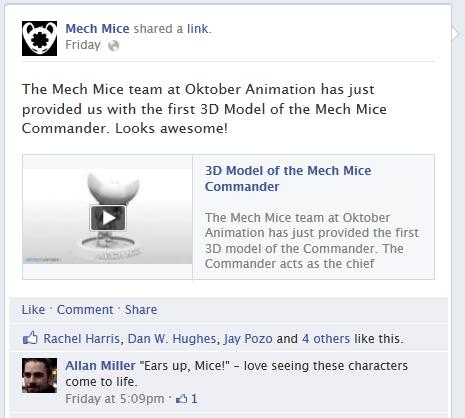 Here is the link to the video you can watch on YouTube:
[youtube width=560 height=315]http://www.youtube.com/watch?v=TcZUnwrwUsU[/youtube]
Alright mice! That is all the news for now, but be sure to check back later for more Mech Mice updates!