On February 2011 Joelle & Loki Terry decided to create Tinkatolli Tricks. The website underwent major changes since then. Therefore the layout & design has changed a lot throughout those 3 years! Below, you can see a flash back from February 2011 up to 2013.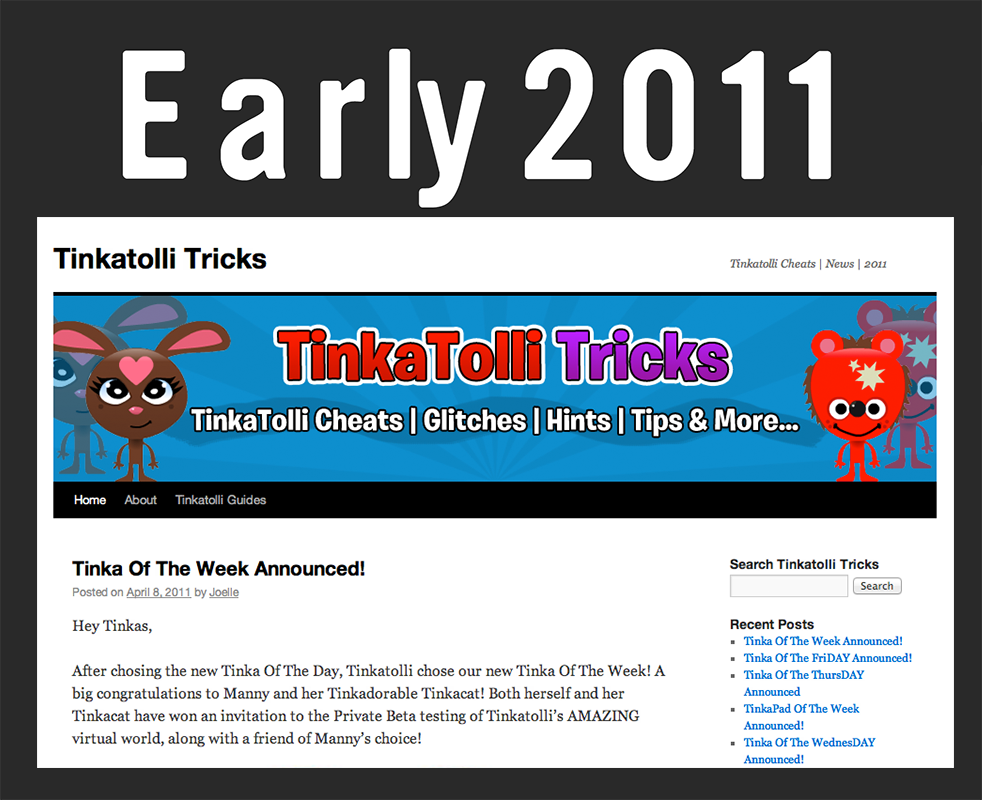 Redesign: This is the very first design Tinkatolli Tricks had. Very basic of course.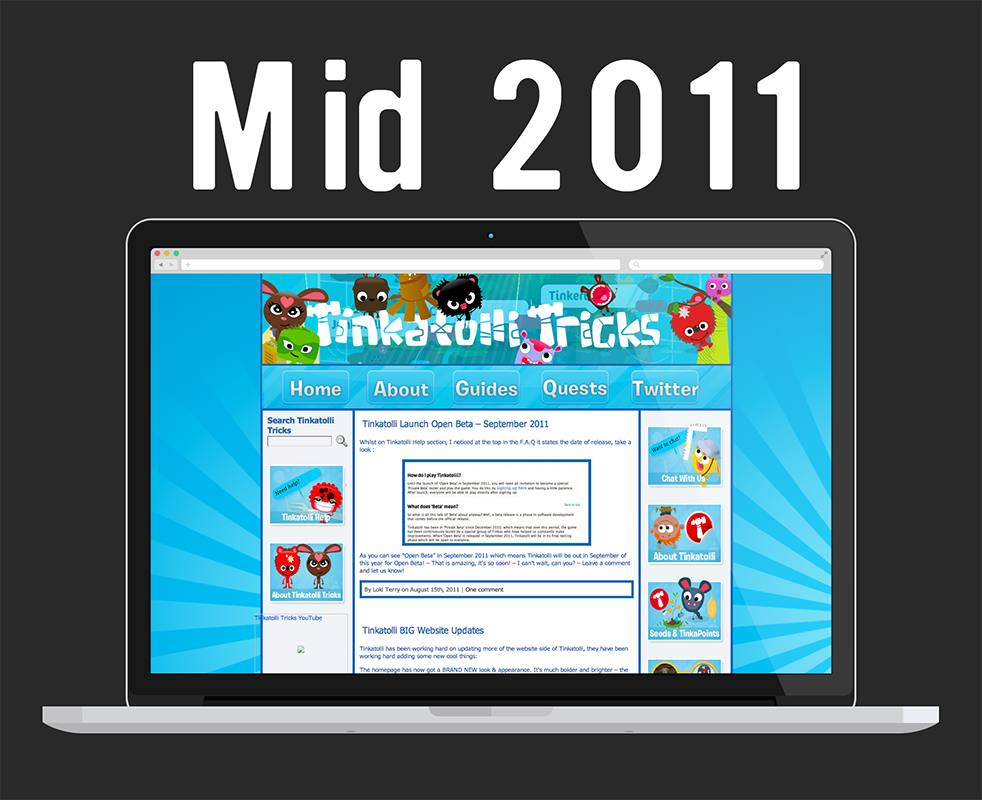 Redesign: First 'proper' design for Tinkatolli Tricks.
(This design was the only one made by Penguitt)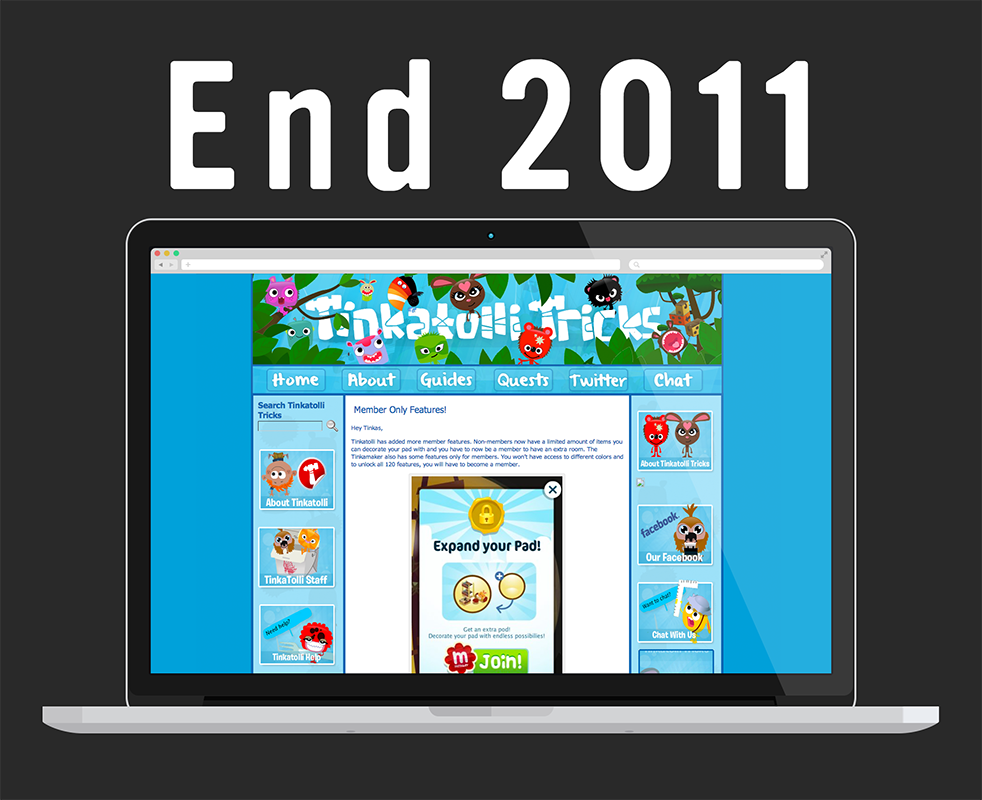 Redesign: New header & thinner navbar.
(First redesign by Solsolsol89 our graphic designer & coder)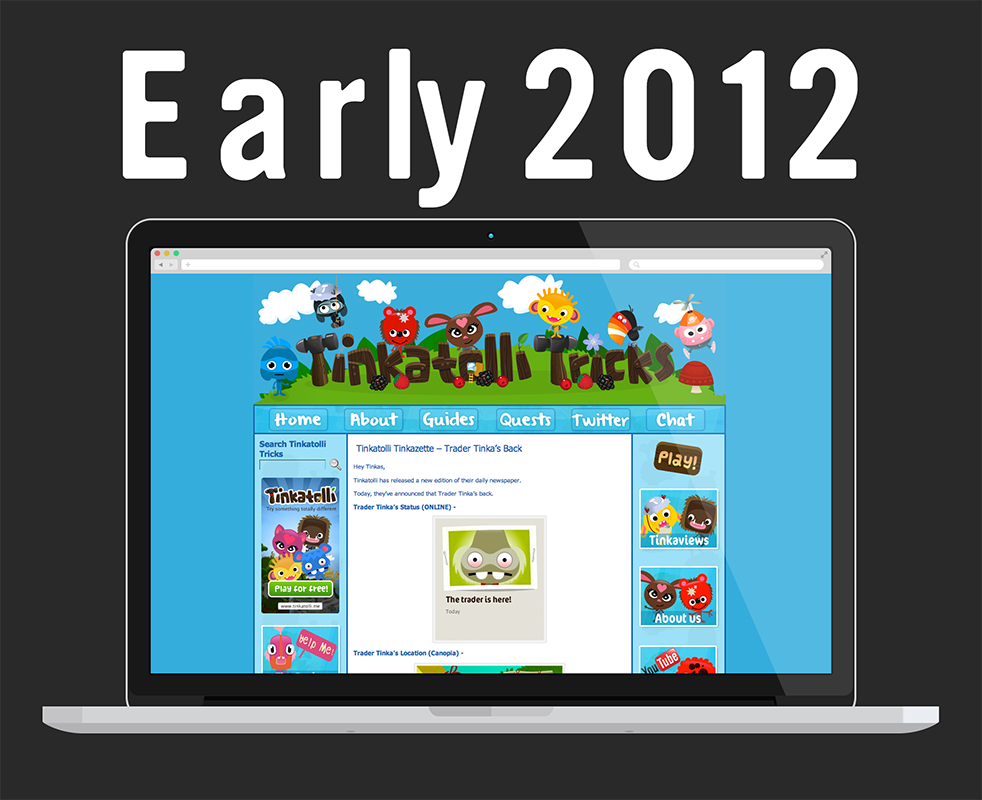 Redesign: New 'open' header and brand new widgets.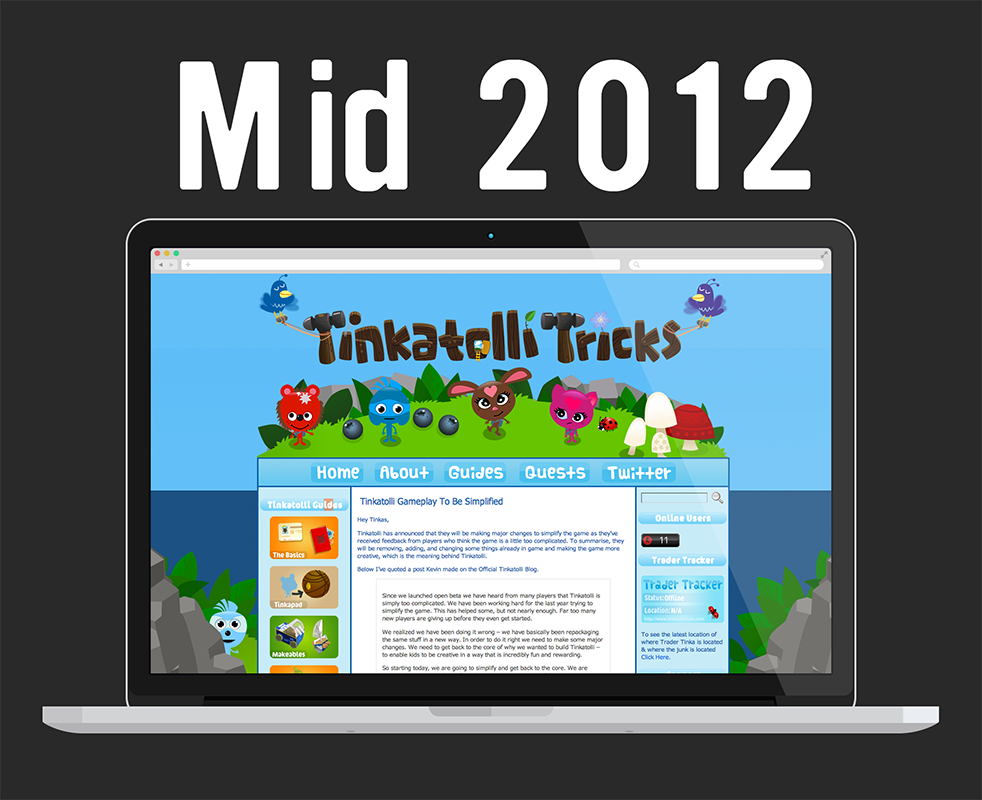 Redesign: Colourful Widgets – A new header & 2 floaters in the bottom corners.
This redesign was meant to be simpler and neater.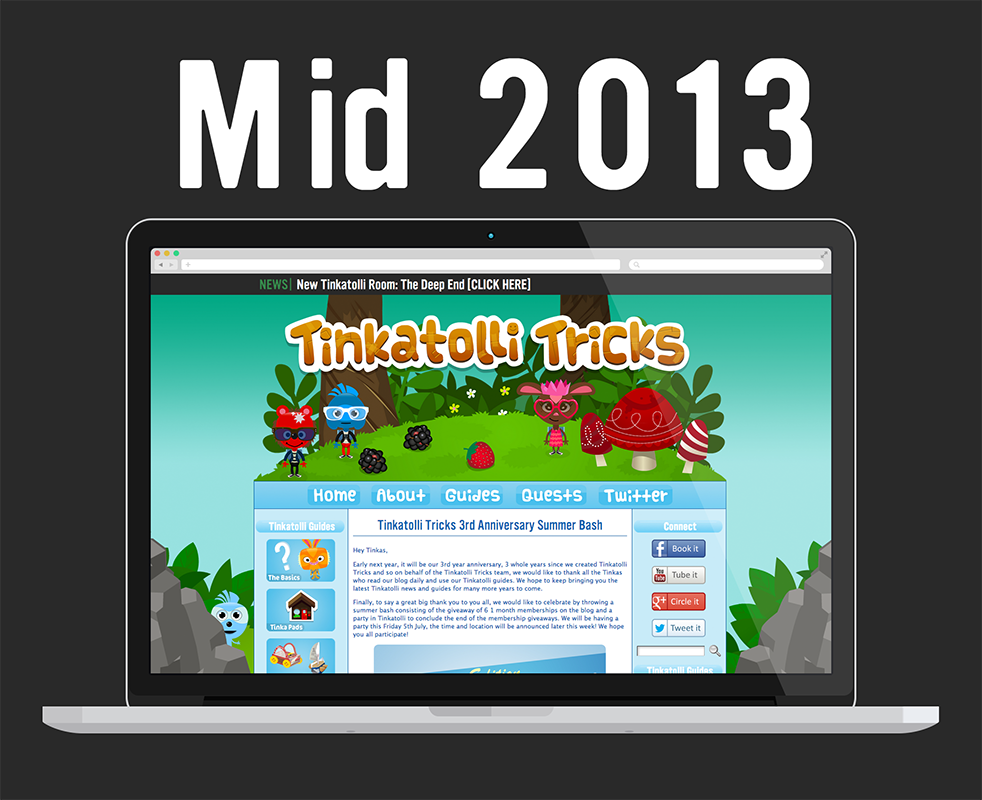 Redesign: New Tinkatolli Tricks logo & header – New unicolor widgets – Innovative Scroller at the top of the blog – New fonts and minor changes.
This redesign is meant to be more modern and ready for spring / summer.
We hope to continue to tweak Tinkatolli Tricks to its best form, with your support, for the next upcoming years !
What do you think of the evolution? Comment below !