Monkeys! – have you seen the updates on MiniMonos? – It's that time to BE A HERO! – There is a chance for one of you monkeys out there to win this RARE MiniMonos Warrior T-Shirt from the NEW MiniMonos Shop.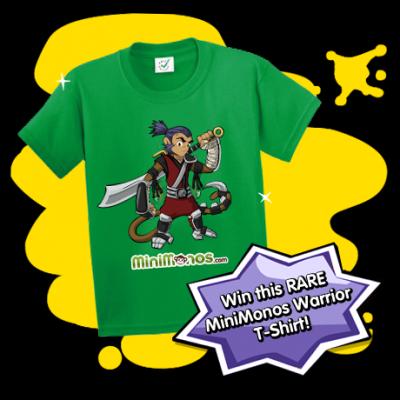 EVERY MiniMonos monkey who builds their Way of the Warrior up to Level 25 by April 1st will go in the draw to win the this SUPER RARE MiniMonos Warrior T-shirt!
Send an email to contests@minimonos.com and let us know when you have reached level 25!
The contest ends April 1st… what are you waiting for? It's time to level up!
Good luck, monkeys!