MiniMonos recently released a brand new iOS applicaiton that is free for monkeys to download, called MonkeyMe. It's out to download right now and it's free! – Check it out!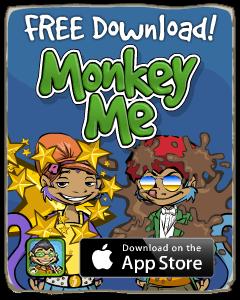 With this application, you are able to style a monkey and enter it into the daily competition and then other monkeys vote on how it looks.
Once you've tried the application, give it a rate and review on the iTunes application store to let the team know what you like about the application or any thoughts you might have!
Happy MonkeyMe-ing!