Hey Monkeys,
MiniMonos has times where they are give out free promotional items, that could be from banana chips, to shells to furniture or even xPowers! and the best part is that it's free! – Listed below are the latest MiniMonos Codes 2013 that you can use.
AVIATION – Bi-Plane for your treehouse!
YUMPIE – 20 Go Pie xPowers!
CANDYCANE – 20 Go CandyCane xPowers!
GOCANNONBALL – Tennis Ball Cannon!
GOFOOTIE – 20 Go Footballs xPowers!
SILLYME – 20 Go Groucho xPowers & 250 chips!
EPIC SWAG – A free Epic Torch for your treehouse!
GOTOOT – 10 Go Toot xPowers
LETSDISCO – Disco Lights for your treehouse!
SUPERSTAR – 20 Go Star xPowers and 250 chips!
MONKEYROCKS – 250 Summon the Dragon xPowers and cool Disco Lights for your treehouse!
ROCKON – You will receive a free Rock Climbing Wall
DUSTSTORM – 20 Go Dust xPowers!
GOGIFTS – 20 Go Gifts xPowers and 250 Banana Chips!
How to use Promo Codes in-game
Log on to MiniMonos and then click on your monkey profile and then press "Code"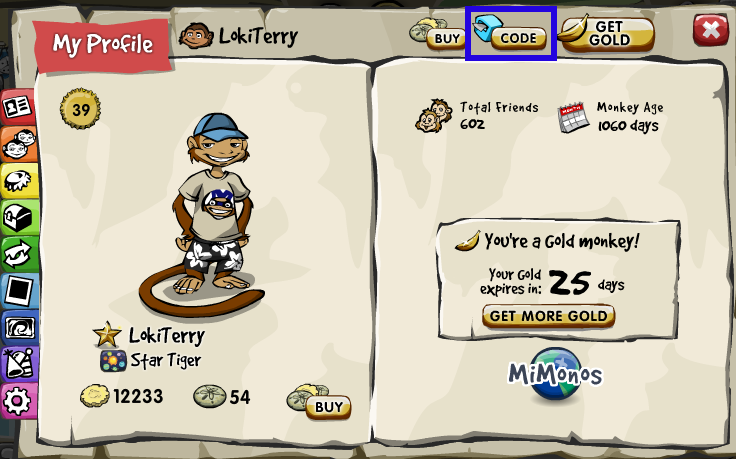 You will then be asked to place the Promo Code, check the current codes above!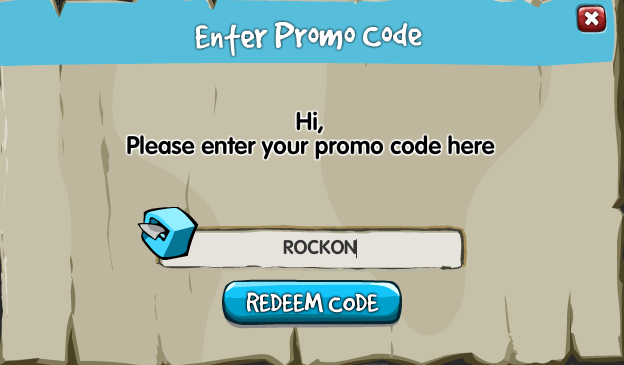 Once you've entered the code, it will congratulate you!