MiniMonos is celebrating Chinese New Year! – this year Chinese New Year falls on Sunday, February 10th 2013! – There's a brand new catalog at Traderz Filled with festive interior and exterior furniture items for your treehouse.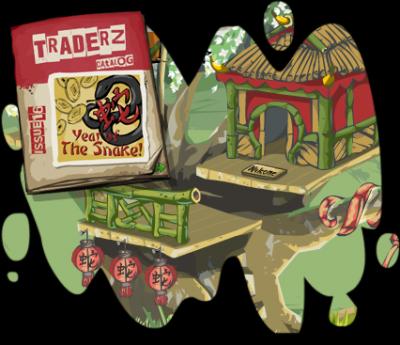 The MiniMonos team are now on the hunt for the MOST FESTIVE treehouse on MiniMonos!
How it works:
Take a picture of the inside and outside of your treehouse once you've finished decorating your tree for the Chinese New Year using your MiniMonos camera!
Share your picture with us by emailing both of your pictures to contests@minimonos.com.
The TOP 3 treehouses will win a GOLD TICKET for the Bonus Bash!
Make sure you send us TWO pictures by February 19th 2013 to be entered into the contest.
Happy decorating monkeys!