Do you have an ancient joke that will make the MiniMonos team laugh so hard that our headresseses will fall off?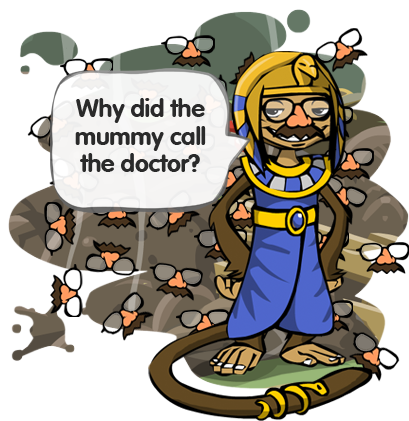 The MiniMonos want to hear your funny ancient jokes! Your jokes can be related to Egypt Adventure, ancient things or just be a classic old school knock-knock joke! Here's how to enter:
1. Leave a comment on the blog post your original ancient 'old school' joke!
2. Leave your monkey name in the comments on that post and the MiniMonos team will send you 25 'Go Groucho' xPowers if your joke makes us laugh our tails off!
Ready? Set? Joke on!