Banantastic posted a Promo Code on there Twitter! – If you use the Promo Code …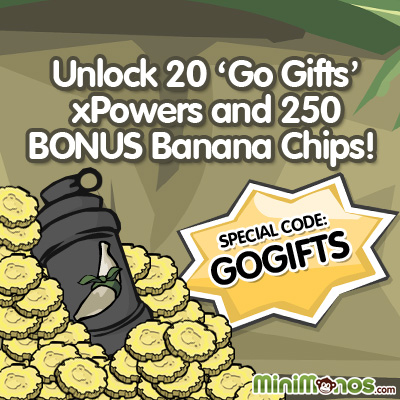 Promo Code: GOGITS
You will receive 250 Banana Chips and 20 Go Gifts xPowers on MiniMonos!
To get the 20 GOGIFTS xPowers & 250 Banana Chips all you need to do is:
Log on to MiniMonos and be in-game
Click on your monkey and click on the button "Code" (which is at the top of your monkey profile)
Enter the code "GOGIFTS" and then you will get this message.
Congratulations! – you now have 20 GOGIFTS xPowers and 250 Banana Chips! – Make sure you tell monkeys about this!