Once again, the Mech Mice team has posted the weekly unit's stats and 3D view. This week's unit is: the Recon unit! Here is what the team posted on the Mech Mice Facebook page.
Sneak Peak 1: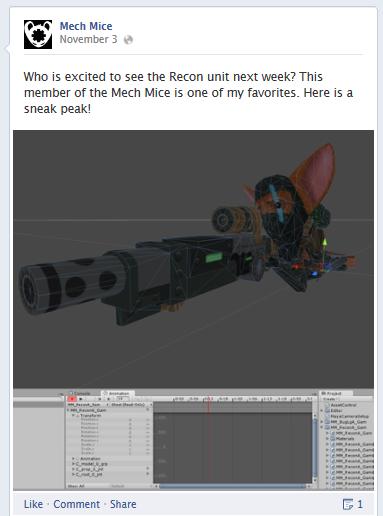 Concept 1: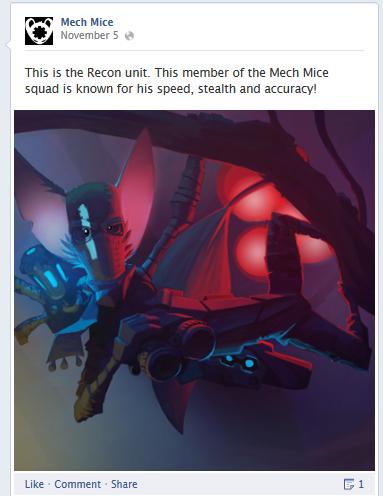 Concept 2:

Concept 3: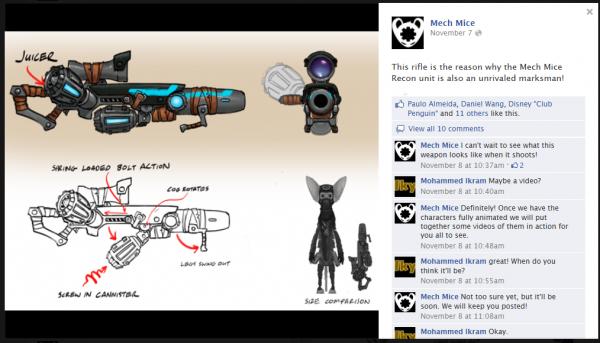 Concept 4: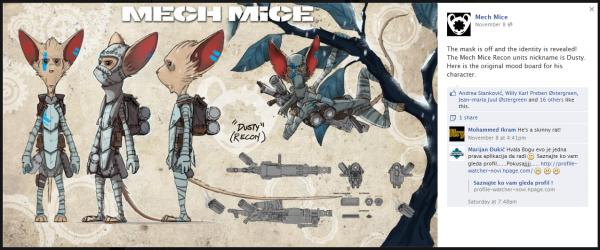 3D View Video:
[youtube width=560 height=315]http://www.youtube.com/watch?v=0ayTu78Ptu0&feature=plcp[/youtube]
That is all they posted for this unit, but be sure to come back next week to see the next unit!