Hello Mice! We are sorry for the delay in posting, as many of our authors have been ill/busy. But, here we are once again to update you with the latest tweets from the Mech Mice twitter account!
Update 1: October 1st
On October 1st, the Mech Mice Twitter posted this tweet: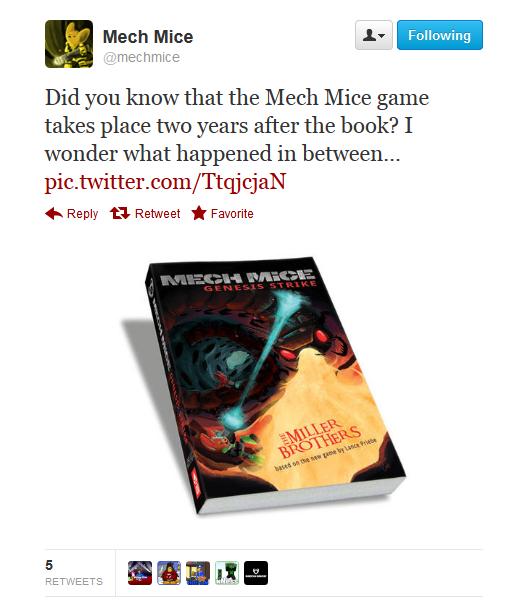 Update 2: October 1st
Also, on October 1st Mech Mice tweeted an exclusive picture of a Mech Mice toy that might be in stores later this year.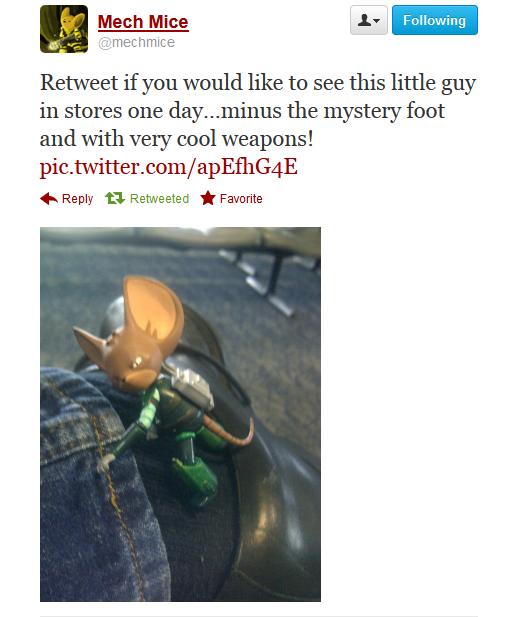 Update 3: October 2nd
On October 2nd, the Mech Mice team got a poster in the mail.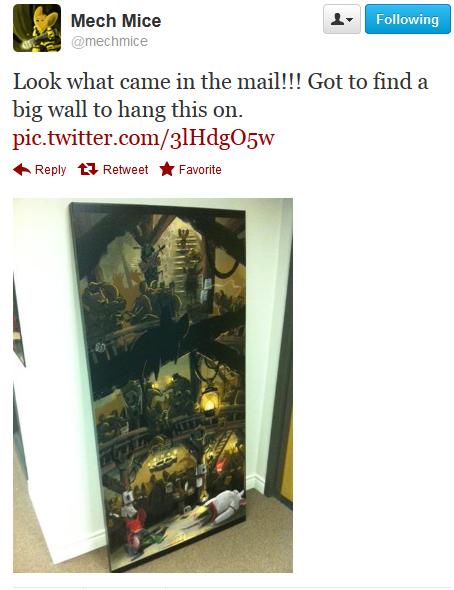 Then, the poster was hung on the wall.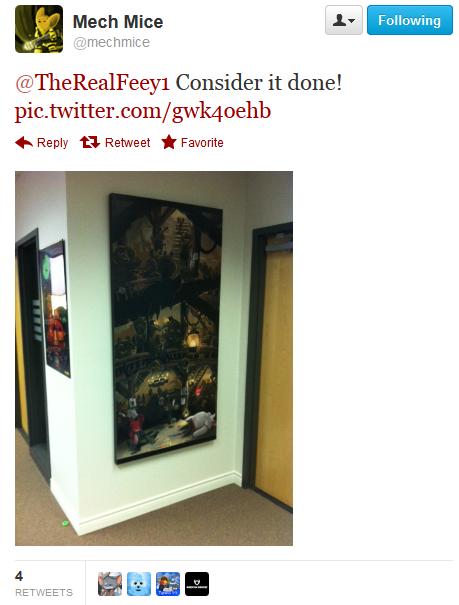 Here is an exclusive, up-close image of the poster that they posted as well. Unlike the version of this picture we have seen before, we now have insight on the upper levels of "The Pit."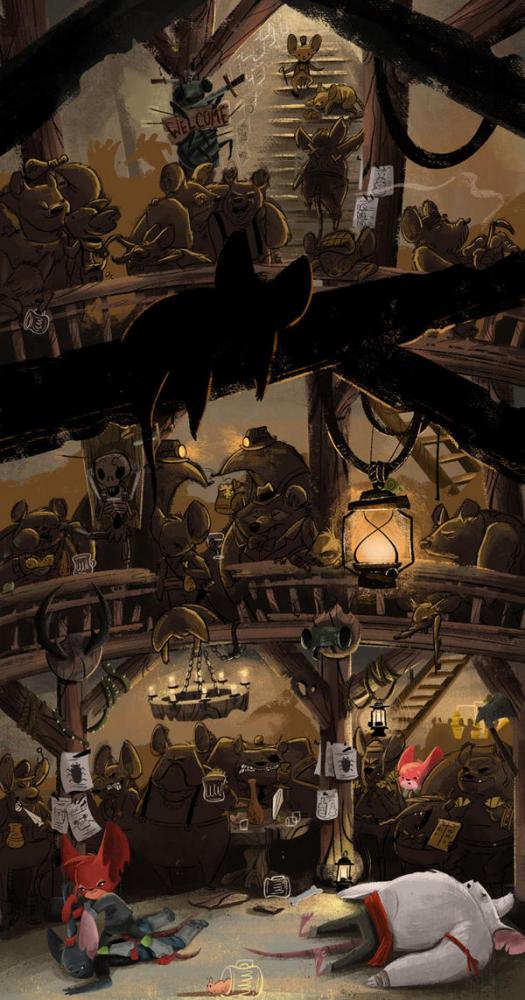 Update 3: October 4th
This is the Nerf war you have been waiting for: the RocketSnail team Versus the Club Penguin offices! The RocketSnail Twitter account tweeted a photo of the war today: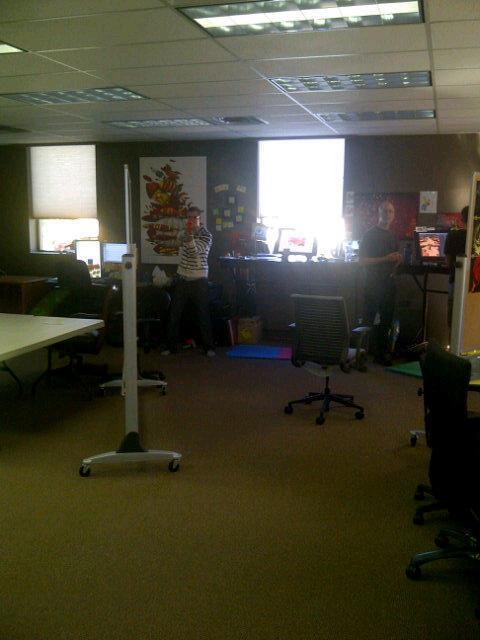 In this photo, you can see Cale Atkinson (the head artist) and another unknown employee at the RocketSnail HQ firing their Nerf guns at the camera.
This past week sure has been busy! I can't wait to see what awaits us next week! Also, a reminder to be on your toes:  It is now October, the month of beta test registration!  The registration date will be announced on the RocketSnail twitter. (@RocketSnail) What is your favorite update of the past week? Let us know in a comment!