Mech Mice Question – Of All Animals, why do you think we chose Mice?
Today, the official Mech Mice Twitter @mechmice just posted a question for us to answer.
Here is a reminder what the question Mech Mice gave us.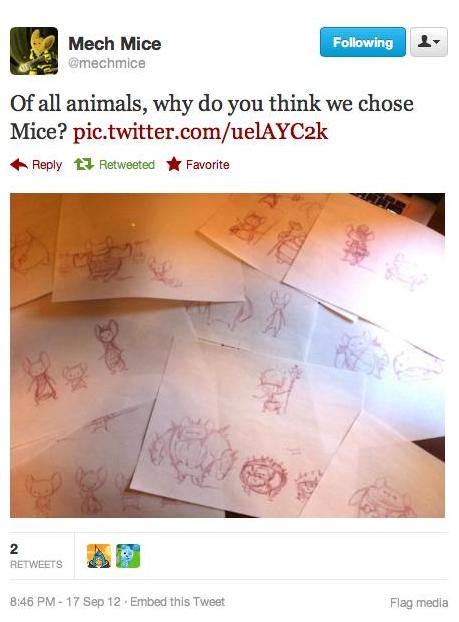 Here is the teaser they Tweeted recently.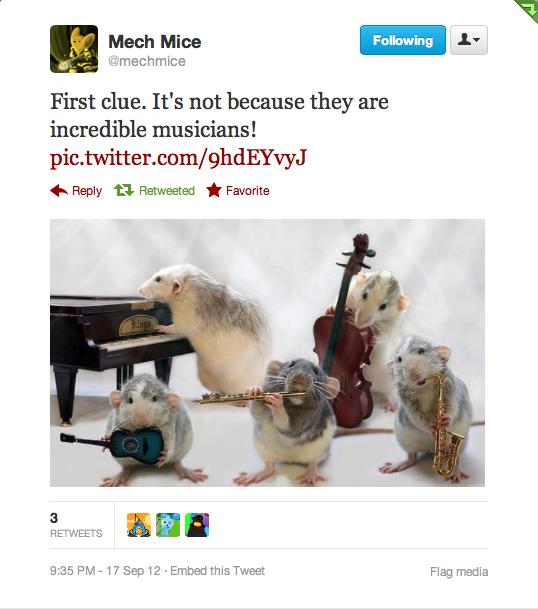 @revgreen Tweeted the following on what it may be. "@mechmice Is it because they work well together and that's why we are going to be working in squads in the game?"
That's a very good answer Revgreen.
Update. We now have a correct answer.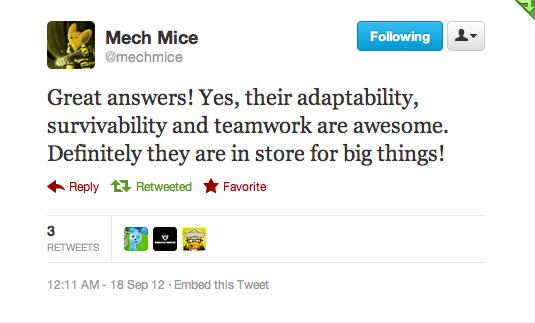 What do you think they are? Let us know in a comment!