According to Rocketsnail, the lead developer of the upcoming Mech Mice game, the beta version of the game will be available this year, in October!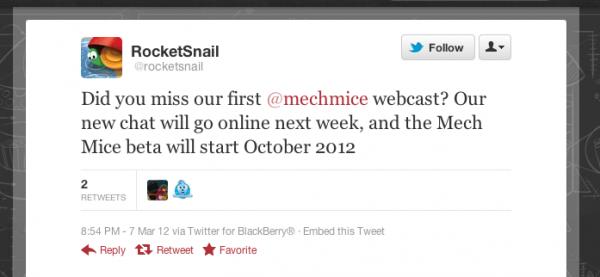 The various weapon tests were quite cool, so I'm really excited for the game. I don't believe any pricing information is available on the game just yet, so that's something we will see as it comes. We are unsure if it will have some sort of premium element, like in Club Penguin, or if it will be a game users can buy.
Update: it seems that the game will be free for all to play, and will feature various premium elements, just like Club Penguin.
Nonetheless, are you excited? Leave a comment and tell us!