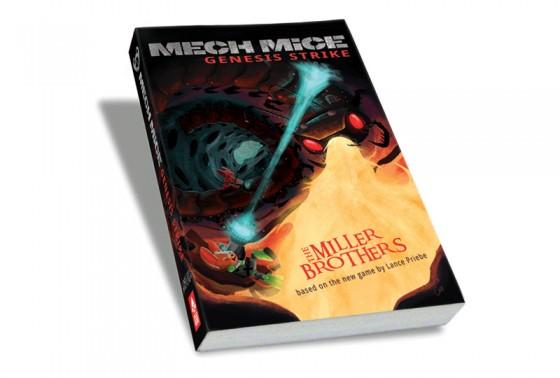 After months of work, the Rocketsnail team has completed the first book in the Mech Mice series! The Miller Brothers has done a great job creating the story based on the Mech Mice universe. The book contains a total of 21 chapters, in addition to a prologue and epilogue. It has a total of 300 pages, with over 55.000 words. The book will be available for purchase on Amazon in just a few weeks, so stay tuned for that! As always, we will let you know as soon as the book is out, so you will be able to purchase it. Here's a quick Q&A with rsnail, who is in charge of Mech Mice development at Rocketsnail.
But why did you write a book before developing the game?

The book project forced us to explore the Mech Mice universe. We now have a clear vision for the Mech Mice history, locations, characters, technology, and cultures.

What's next for the RocketSnail?

Now that the book is complete, the RocketSnail team is busy working on the Mech Mice game.
Are you excited for the Mech Mice game? I believe it will be released sometime later this year, and I can't wait!