Tinkatolli Staff are the tinkas that are the main managers of Tinkatolli. They are the best people you will ever meet in game! – They will help you through Tinkatolli and will resolve any bugs you are having. These people are the creators of Tinkatolli!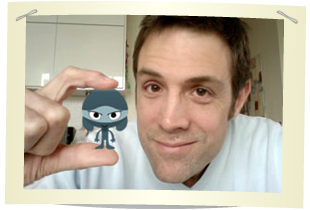 Kevin McLean
CEO, Founding Member
Creative, Concept, Flash, Code
Kevin spent 10 years developing Flash based games, websites and interactive campaigns for some of Denmark's largest companies. He then realized he got the most joy and inspiration from designing games and creative entertainment concepts for kids. That's when he started work on Tinkatolli.
He has a Bachelor Degree from St. Lawrence University and a Masters in Design, Communication and Media from the IT University of Copenhagen (ITU). He is also a lecturer in Interactive Multimedia at ITU, and co-founder of UOVO ApS, a web/game design company. Father of 3.
Send a 'Hello' to Kevin – kevin@tinkatolli.com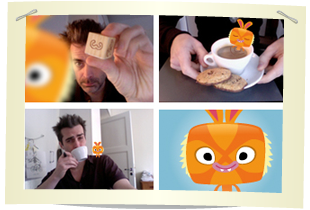 Luke Séguin-Magee
Founding Member
Creative, Concept, Illustration, Animation, Design
As a talented illustrator and animator Luke helped create some of Denmark's first successful CD-ROM games for kids. Since then he has acquired over a decade of experience designing kid-friendly games and interactive projects for local, and international, clients such as The Danish Society for Nature Conservation (DN), Danfoss Universe, Dansk Industri, Danish Ministry of Foreign Affairs and Danmarks Radio. Luke has a background in Fine Arts from the Nova Scotia College of Art and Design, and Multimedia at Daghøjskolen Nøddeknaekkeren. He is Co-founder of UOVO ApS. Father of 4.
Send Luke a 'How's it goin', eh?' – luke@tinkatolli.com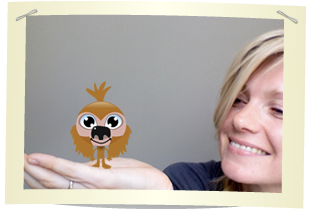 Pennie Sølbeck
Founding Member (RETIRED)
Creative, Concept, Flash, Offline Design, Communications, Community
Danish-born Australian with a Bachelor in Industrial Design from the University of South Australia and a Masters in Digital Design and Communication from the IT University of Copenhagen. Pennie has also worked as a musician and a freelance multimedia designer. Her combined experience with industrial design and IT brings an important insight and creativity to the team that bridges the gap between the online and offline worlds. Mother of 3.
Send Pennie a 'G'day Mate!' – This member of the team is now retired, left Tinkatolli.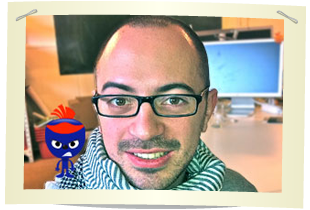 Konrad Bajtyngier
Senior Software Developer
Back-end & Database Development
Konrad has a Bachelor of Information Technology and Econometrics and a Master's Degree in Information Systems in Management from Warsaw University of Life Sciences. He has also a second Master's in Software Development and Technology with a specialization in Mobile & Distributed Systems from the IT University of Copenhagen. Konrad is the lead backend and database programmer. Not yet a father.
Say 'Cześć' to Konrad – konrad@tinkatolli.com