Hey Tinkas,
This is a small guide to the Tinkafair on Tinkatolli and a Tinkatolli Scrapbook Guide.
You can submit your creations, whether it's art, craft or a makeable you have made and uploaded in your scrapbook in the Tinkafair in Sundunia.
Once they are accepted by Tinkatolli, other Tinkas are able to "like" your creation.
If you get enough likes your creation may be nominated. If your creation has the most votes it will be built into Tinkatolli.
To submit your creation, you have to click on any section in your scrapbook whether it's Mover, Thinker, Giver or Maker by clicking on one of the colored tabs on the right side.
As you can see below, I have 9 makeables which have been submitted to the Tinkafair.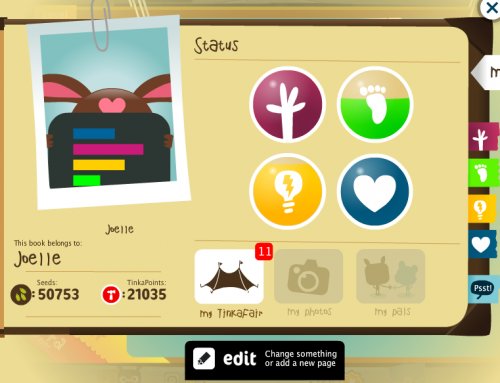 After doing that, you have to click on the add/upload button,
Give your creation a title at the top and write on the description the items used.
Then click on the "upload from computer" tab at the bottom.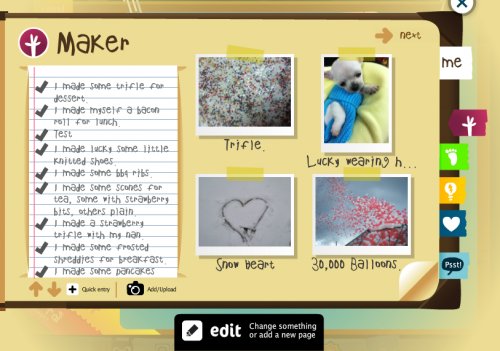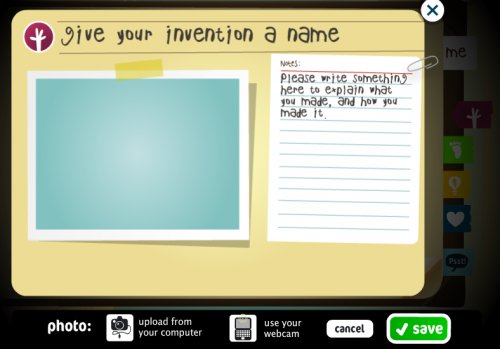 After searching for it on the computer click on "Save."
You will get a certain amount of points and then you will have the option of submitting it to the tinkafair.
 Click on "yes" to submit it.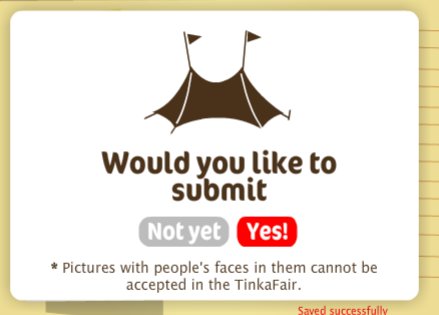 Your creation will now have a badge in the bottom left corner stating it's been submitted to the fair.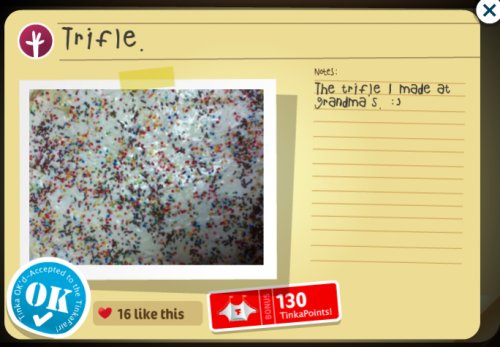 If you need anymore help, just leave a comment !