Hey Tinkas,
I bet some of you are wondering what to do with blings. Blings help you unlock certain moves on Tinkatolli. Here's a little guide to get help you!
You need Blings to unlock all the different moves. They are these small, white balls that you will see across the Island.
All you have to do is walk up to them to collect them.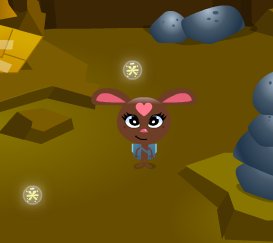 You will see how many blings you currently have at the top of your screen.

As you can see, I've got 66568 Blings and I've already unlocked all the different moves with it.

Tinkatolli Skills
To collect all 6, you have to get up to 8000 Blings, which will unlock Zoom, Flapper, Woot Wiggle, Jumping, Shuffle Hustle, Double Jumping, Flopper, and lastly, Flipper ! Here's a list of how many blings you need to unlock them all :
50 Blings = Zoom (Magnifying Glass)
100 Blings = Flapper
150 Blings = Woot Wiggle
300 Blings = Jumper
2000 Blings = Shuffle Hustle
1000 Blings = Double Jumper
5000 Blings = Flopper
8000 Blings = Flipper
10,000 Blings = 10K Blinger badge
20,000 Blings = 20K Blinger badge
50,000 Blings = 50k Blinger badge
100,000 Blings = 100k Blinger badge
200,000 Blings = 200k Blinger badge
You will get badges for unlocking each move. For a list of badges – CLICK HERE
Blings also give you Tinkapoints.
Good luck unlocking them all! :]