Trader Tinka is a Tinkatolli mascot and each day he will give us a trade and then you would receive Trinkets. He used to come a few times every week and ask for some items and he would give you coins but now they are Daily Trades and he will give you Trinkets.
To trade with Trader Tinka you would click on his 'head' icon on the top left hand side of the screen each day.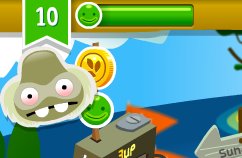 Click on him and this will pop up: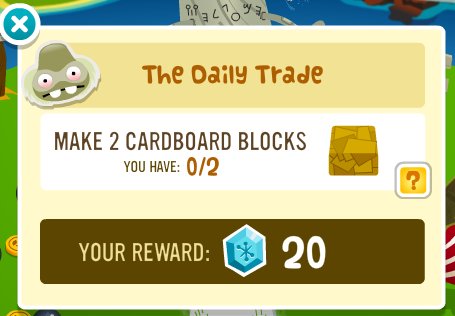 This will tell you what blocks you need to give him.
To make the blocks simply collect junk from around the island (Wood, Cardboard, Metal and Plastic) and then head to Junkatolli, Sorting station.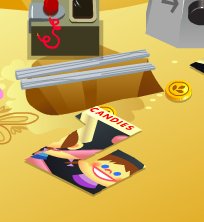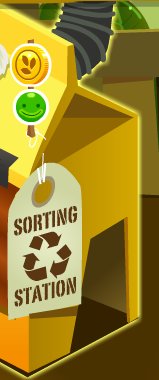 Open open up your bag and simply drag the pieces of cardboard to the mouth of the robot.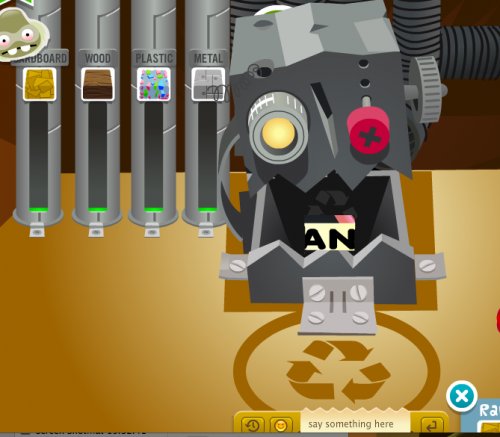 Select how much you want to recycle, remember you must fill up the green bar to get '1 block' of cardboard.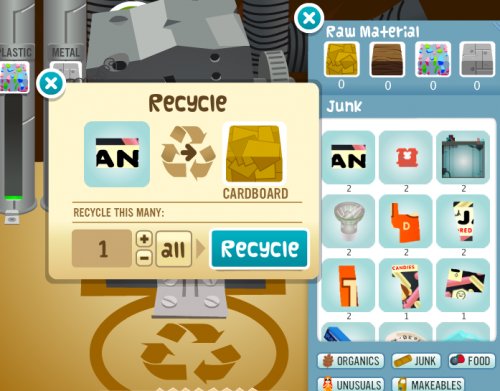 All you have to do once you have the amount of blocks Trader Tinka asks is click on his head again and press 'Make The Trade' for 20 Trinkets.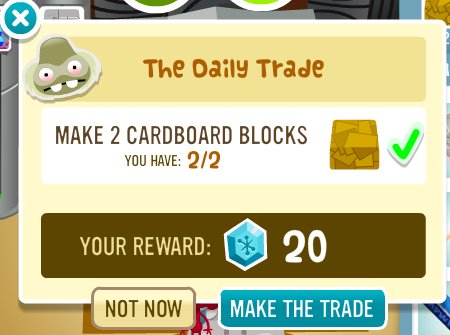 You will then get this popup saying that you have the Trinkets.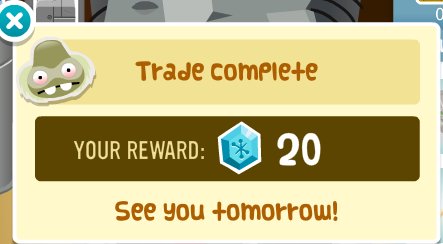 If you need any more help, just comment!