Tinkatolli has released the new edition of their daily newspaper.
They've announced this weeks winner of the Tinkapad Of The Week contest.Congratulations to Hisup with his great pad which has won him 1000 Seeds and the TPOTW badge.
Trader Tinka is also back on Saturday 18th February at 1pm Tinkatolli Time (Timezones are shown below)
Tinkapad Of The Week –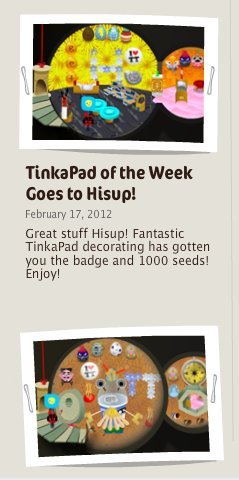 Trader Tinka's Back Soon –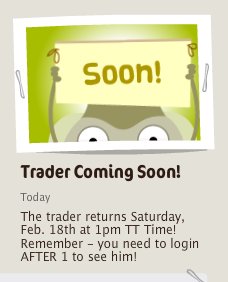 Trader Tinka Timezones
UK & Europe
GMT +1 (Spain, Belgium, Germany) – 12 Noon
GMT (UK, Northern Ireland) – 11AM
USA, Canada
Pacific Standard Time – 3AM
Central Standard Time – 5AM
Eastern Standard Time – 6AM
Mountain Standard Time – 4AM
Australia
AWST – 7PM
ACTS – 8:30PM
AEST – 9PM
AEDT – 10PM
ACDT – 9:30PM
Click HERE if your timezone is not shown 
What do you think of this week's winner?  Will you be trading with Trader? – Let us know by leaving a comment!