MiniMonos Fan Blog owners should have been sent a piece of a puzzle which we've been told is something BIG that is happening on MiniMonos soon!
We have got a job to put all the puzzle pieces together to find out what is coming on MiniMonos. Check out the piece that I was sent: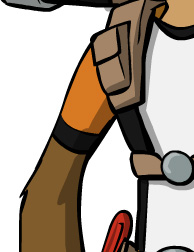 It looks awesome!, it looks like a monkey building, maybe in relation with Eco Warriors or maybe something different.. What do you think this is monkeys? — Let me know!