Have you seen the news about the first MiniMonos Eco HeroInventor image being revealed?  MiniMonos is giving away a RARE MiniMonos Inventor Tshirt! – all you have to do is win it.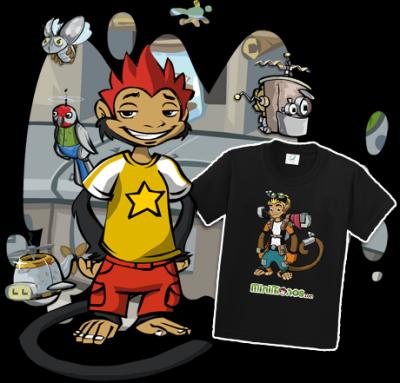 Grab recyclable items from around the island, or by playing games on MiniMonos, and get ready to build an EPIC robot in the Lab to be in the draw to win a RARE MiniMonos Inventor T-Shirt in real life!
Here's how to enter:
Build a Robot at Einstiens Lab and take a picture with it!
Use the 'Share' button on the picture to send your picture to contests@minimonos.com – include your monkeyname!
Send an email to contests@minimonos.com, and tell us what problem your robot would solve for you in real life!  Be sure to include your monkeyname in this email!
Start building your robot now… and send your robot picture & story in to us by March 13th to go into the draw to win! One very LUCKY winner will be announced on March 14th!
Note: If you want to just send in one email with your story and picture attached, that's fine too!
Good luck, monkeys!